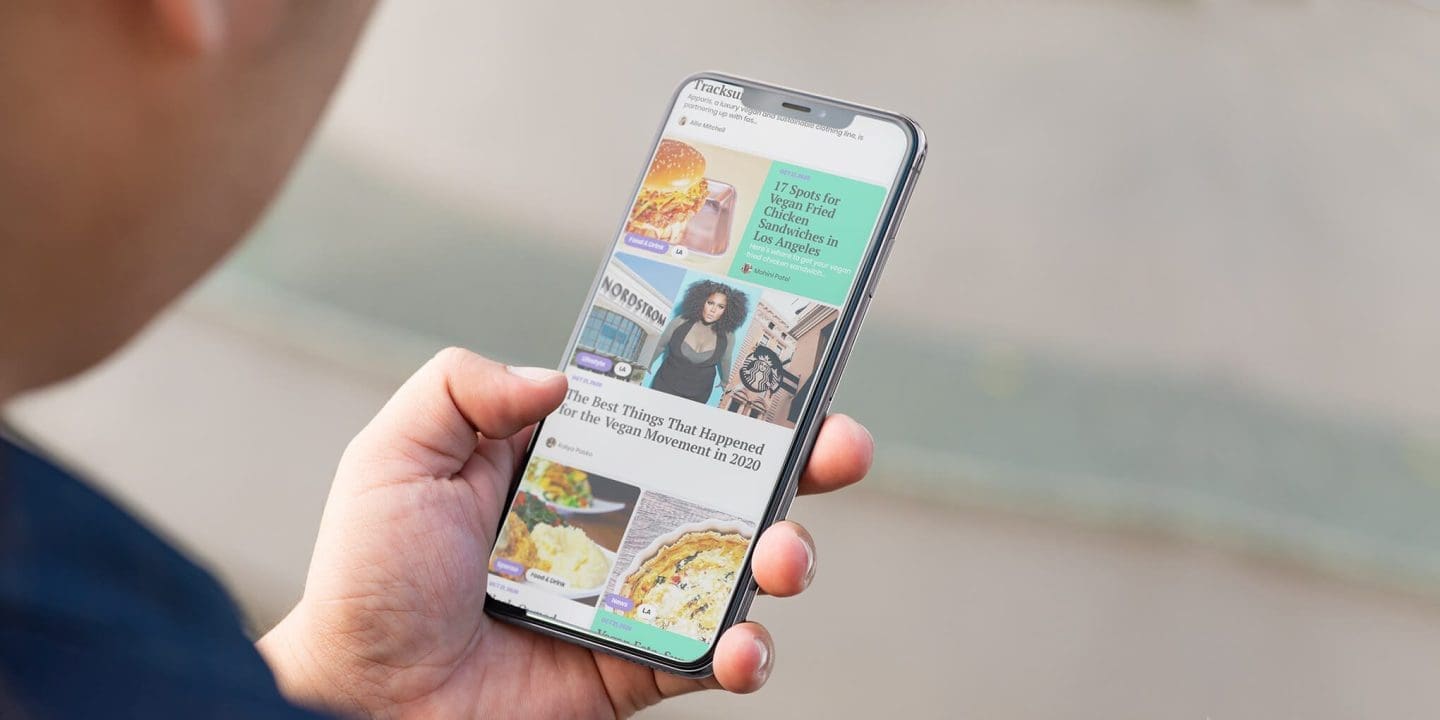 Context
Animals are not products
VegOut is a media group of writers who are passionate about vegan food and lifestyle, living in different cities across the United States. VegOut offers a variety of online editorial content around vegan and vegetarian lifestyle.
The Los Angeles-based media has over 130,000 subscribers and offers topical content on the industry in major U.S. cities. Recipes, products, producers, restaurants, and important places that respect the values of the magazine are available on its website, and its digital or paper magazine.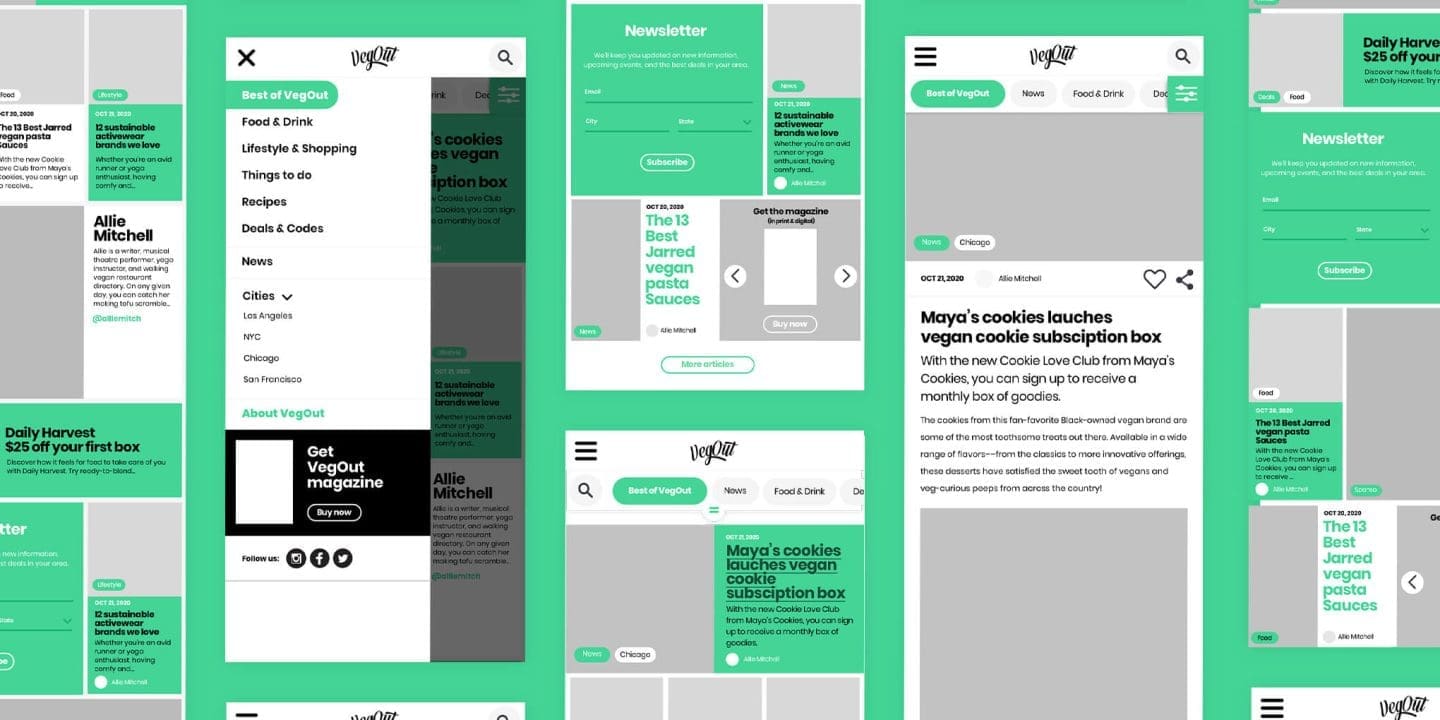 Challenge
Supporting one of the most influential vegan magazines in North America to improve the accessibility of its content and increase its visibility
In the context of VegOut's media expansion, MOJO Agency was entrusted with a vital mission for the magazine's future: the modernization of its website to reach and retain a maximum number of people.
The challenge: to redesign the website and its 1000 existing articles, to modernize the design of the site, to provide excellent speed performances, and to set up SEO strategy and SEA campaign in order to increase and retain a new audience.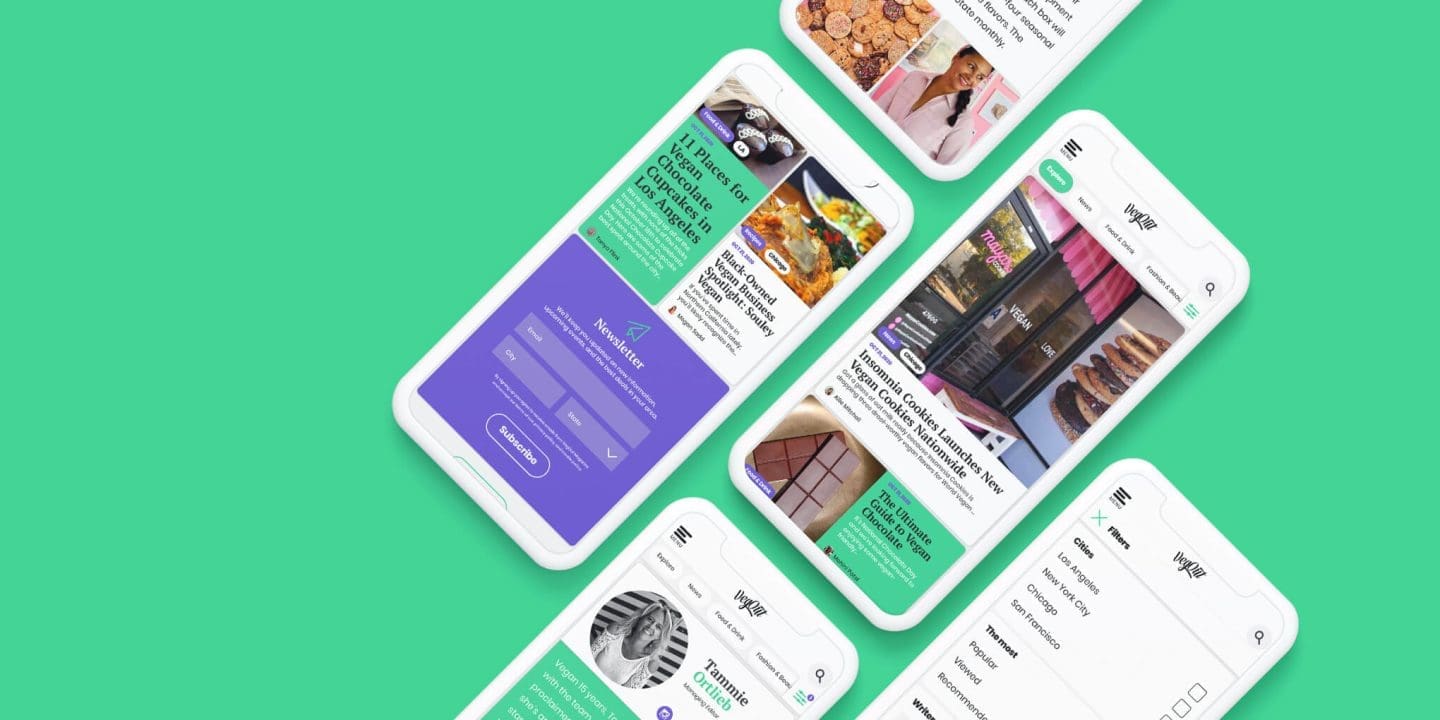 Approach & methodology
The chosen approach was to make the main sections of the site accessible and to do away with its interior pages and its lack of maneuverability between the different sections of the site.
Mobile First: in order to better align VegOut's strategy with its audience (90% of reading on mobile, including a significant amount of traffic from Instagram), we designed a site optimized to be closer to the world of social networks.
Our team also produced a clean design, mixing a palette of complementary and acidulous colors to match a 100% digital environment.
A simple design accompanied by simple animations to offer a perfect readability to the thousands of editorial articles present on the site.
A mission of audit and definition of keywords (SEO) was also carried out by mixing the best tools of analysis of the competition and the market. This led to the implementation of an online marketing strategy including various paid advertising campaigns (SEA) to make the site known to many new readers.