Context
Releasing hope
Dengue, Zika, chikungunya and yellow fever are diseases transmitted to humans by the bite of infected female mosquitoes, mainly of the Aedes aegypti species. Endemic in some tropical and subtropical countries, these diseases cause millions of infections and deaths worldwide, including a very high proportion of children. Today, even though numerous multi-disciplinary studies are underway, there is no specific treatment or vaccine marketed to combat these diseases. The only existing means of control are the control of mosquito vectors in the areas concerned and individual protection against mosquito bites
The World Mosquito Program (WMP) is a non-profit program that aims to protect people from mosquito-borne diseases such as Zika, dengue and chikungunya. WMP uses a harmless, naturally occurring bacterium called Wolbachia to reduce the ability of mosquitoes to transmit these viruses. After many years of laboratory research and field trials with promising results, the method has been expanded to 12 countries and enjoys widespread support from communities, governments and regulatory agencies.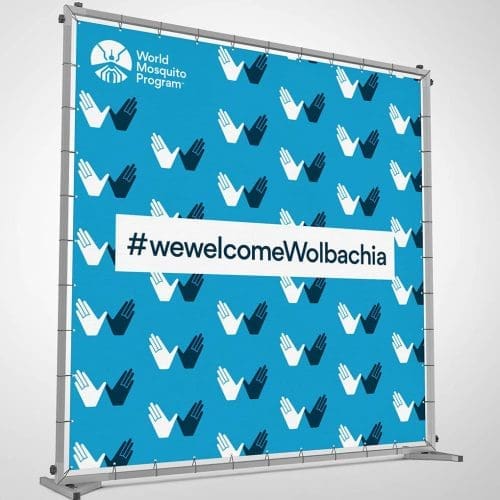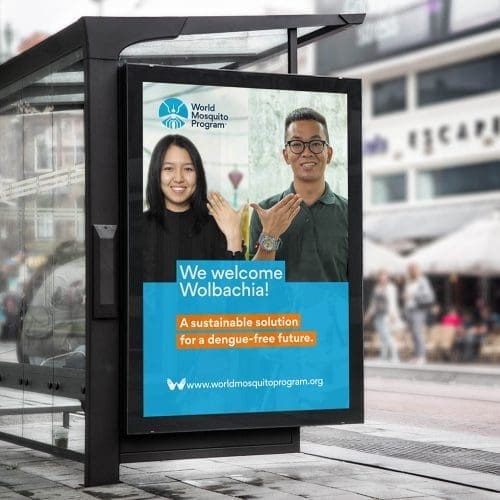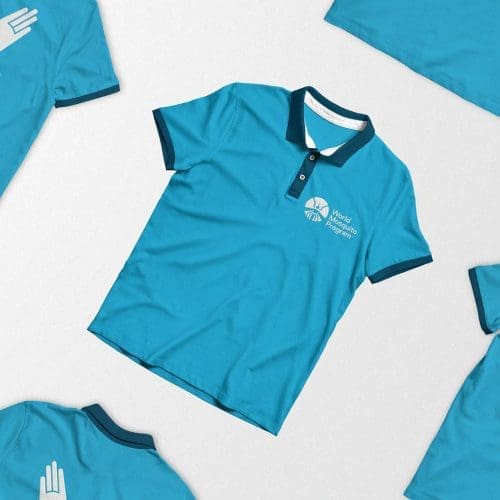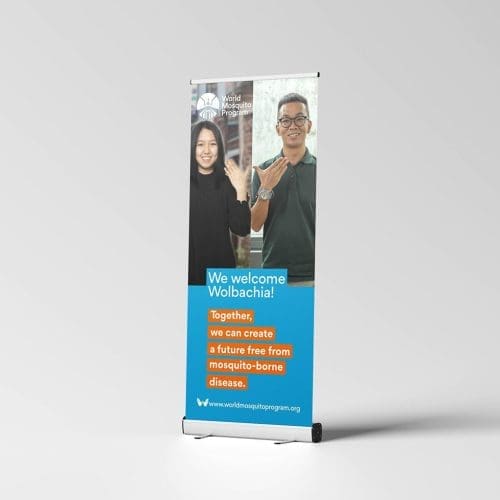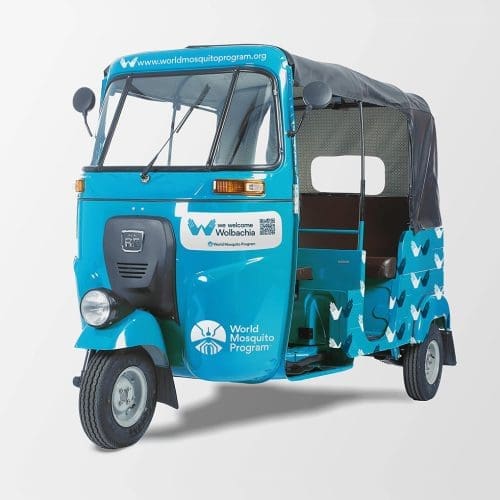 Challenge
Empowering communities
Before releasing Wolbachia-carrying mosquitoes into a community, the World Mosquito Program first builds support among community members, local groups, and institutional stakeholders. Extensive communication and participatory activities are conducted in the field to invite communities to become actively involved in WMP programs.
With this in mind, the WMP entrusted us with the creation of a global communication campaign, with the objective of raising community awareness of the WMP approach and encouraging people to take part in the project. The key challenge? To design a campaign that was simultaneously universal while also customizable to fit the particularities of each market.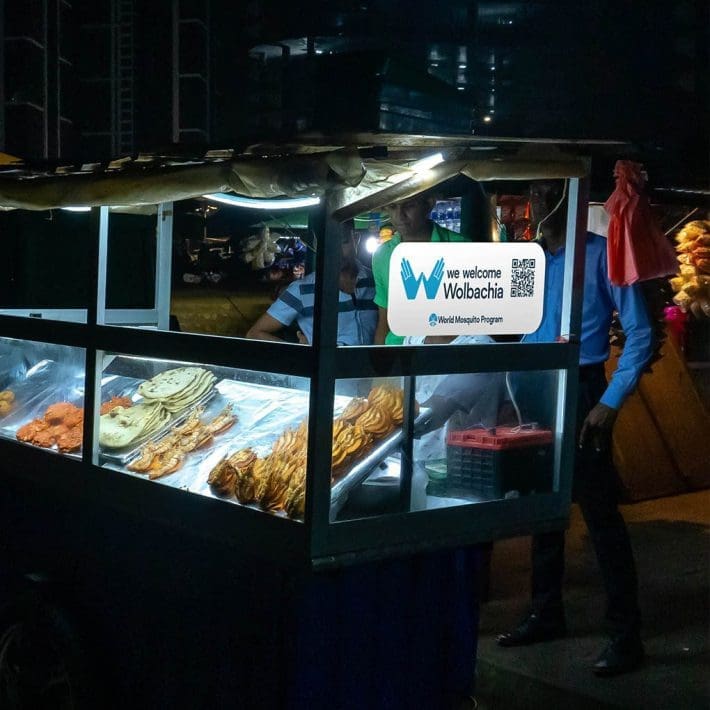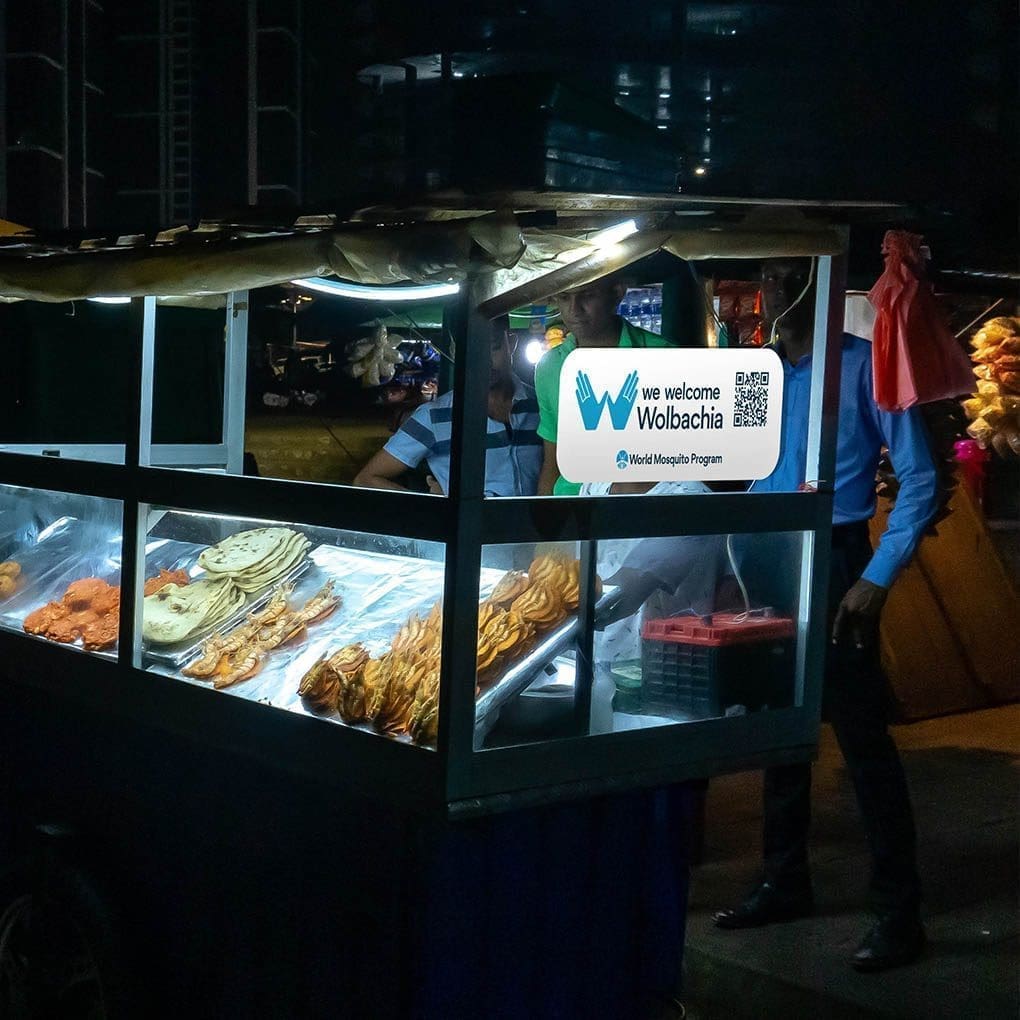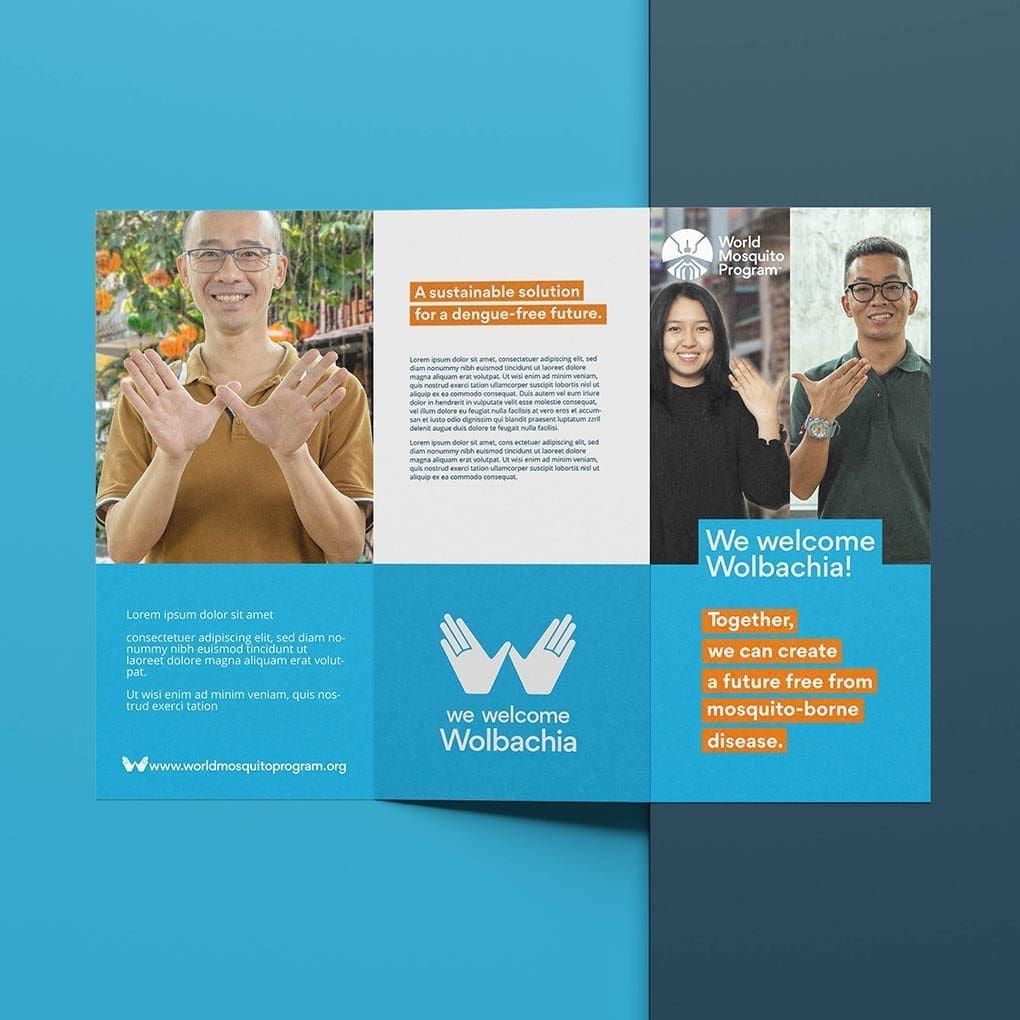 Approach
A global approach with local adaptability
Through market research and in-depth discussions with the various project teams, we designed an integrated campaign based around a single, compelling message: "We Welcome Wolbachia". This message echoes the common core values shared by all the communities in which the organization operates: a community-oriented society, a strong national / local pride and a high value placed on generosity and hospitality. It also includes a collective call to action, encouraging all members of the community to accept the WMP method and take part in welcoming Wolbachia mosquitoes into their community.
The visual concept of the campaign is anchored in a strong visual symbol: a "W" hand gesture, that is memorable and easy to replicate, recalls the "W" in Wolbachia and to the World Mosquito Program, a gesture that is made up of two equal "v" shapes, symbolizing cooperation (community involvement), and also the wings of a mosquito.
The letter "W" can be used in various combinations to express the collective action and efforts of the community, featuring one person, two people or a group of people joining hands to fight diseases carried by mosquitoes.
For this campaign we chose to use photos of real individuals to focus on the people (the solution) rather than the problem (the disease-carrying mosquitoes).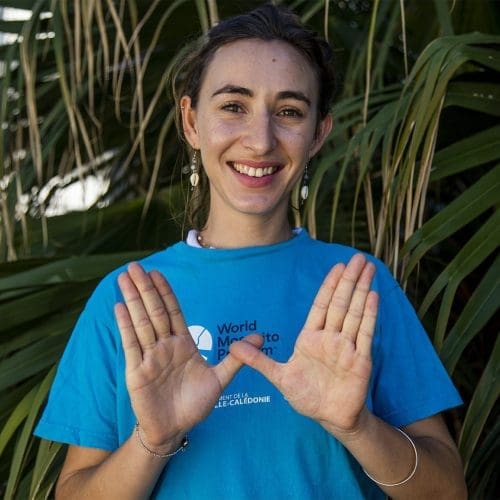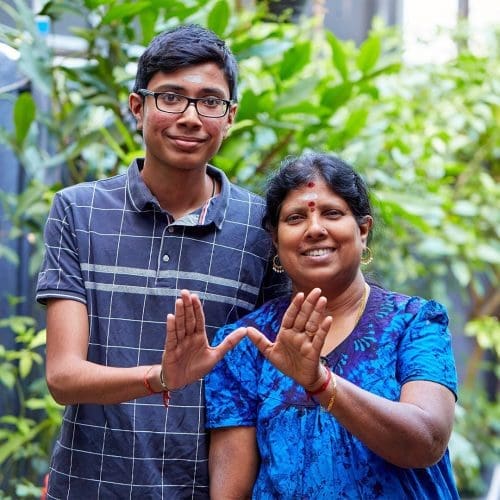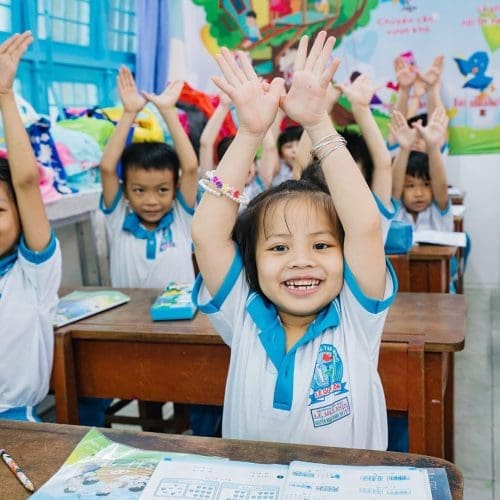 Methodology
Before embarking on the development of the campaign, we first analyzed the socio-cultural context of each region where WMP operates – Oceania, Asia, and South America – through extensive research and discussions with local WMP teams. We then moved into the ideation phase, working closely with WMP teams to develop an impactful campaign concept. Once the strategy was defined and the graphics were developed, a campaign kit was created to help the WMP teams manage the implementation of the campaign in their country on their own, while ensuring overall consistency across all countries.