Contexte
Bring the COP home
The United Nations Framework Convention on Climate Change (UNFCCC) brings together leaders from around the world each year to agree on how to accelerate global action to address the climate crisis. To inform and mobilize young people about the nature and the stakes of COP26, Le Forum des Jeunes launched the project "Bring the COP home" and appointed four young "UN delegates" aged 18 to 30 to carry the voice and demands of Belgian youth at the local and international level.

Le Forum des Jeunes turned to MOJO Agency to produce several video clips for their "Bring the COP home" campaign.
Challenge
Inform, sensitize and mobilize young people around the COP26
The main challenge of this campaign was to develop impactful videos and accessible messages to inform and raise awareness amongst Belgian youth on COP26 issues.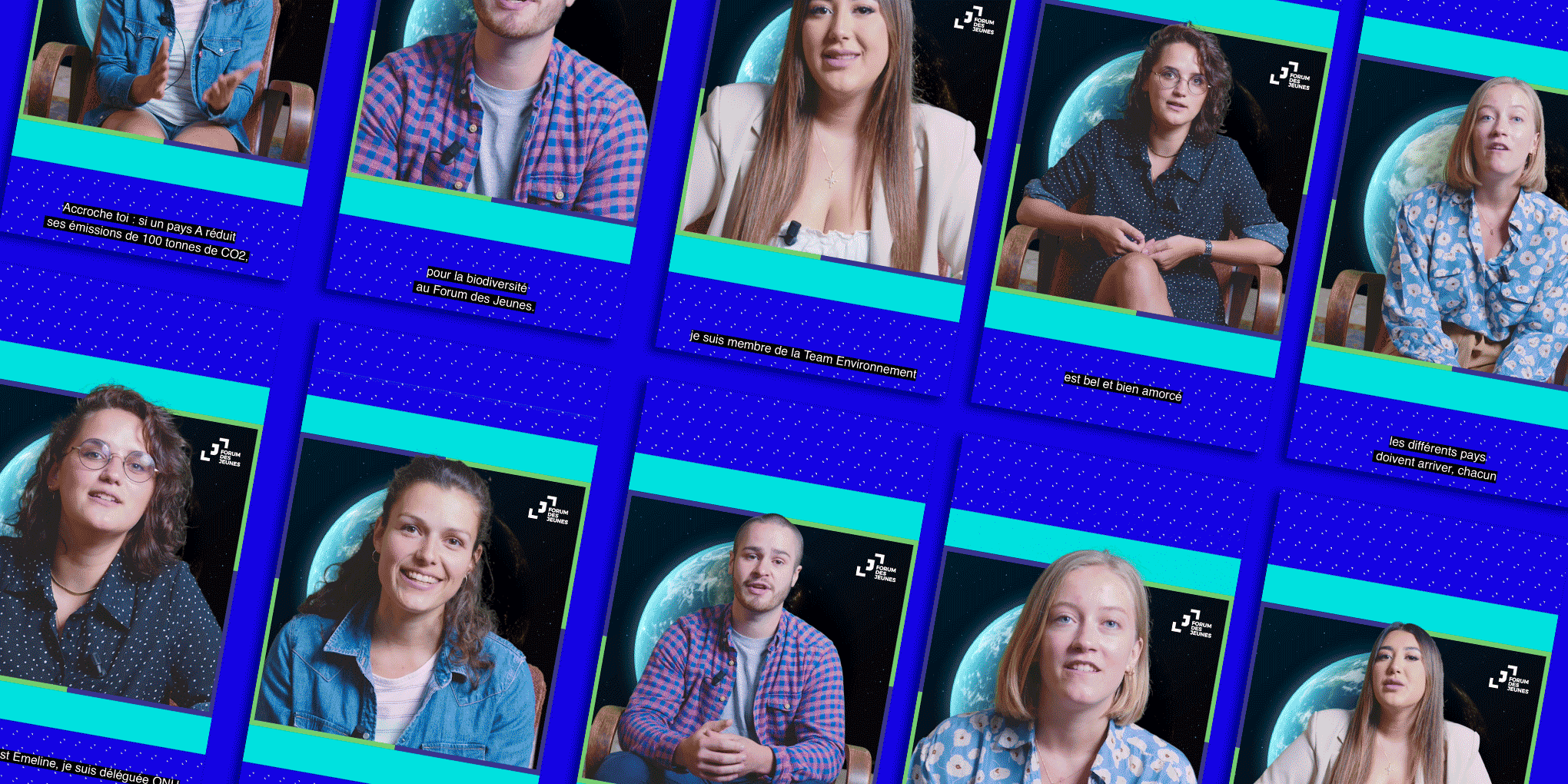 Approach & methodology
Fun and informative videos
From the artistic direction to the selection of the location, from the scenography to the elaboration of the editorial line, from the shooting to the editing, our video production experts supported the Forum des Jeunes team to create six video capsules with an entertaining and informative approach.
The team shot the six videos in our studio in Brussels, which has a green screen for high-quality video capture.
As the videos are intended to be used on the FDJ's website and social networks (Facebook and Instagram), we adapted the videos to the different formats and their specific messages: face-to-face video, GIF, photos, animated videos, and video in 4:5 and 9:16.