Context
Empowering creators to change the world
Every day, dozens of thousands of influencers share content on social networks. But which ones really spark engagement and create impact?
WE ARE IMPACTORS aims to showcase and promote impactful media content and content creators, while incentivizing the creation of new content and increasing outreach and engagement from new audiences and new creators.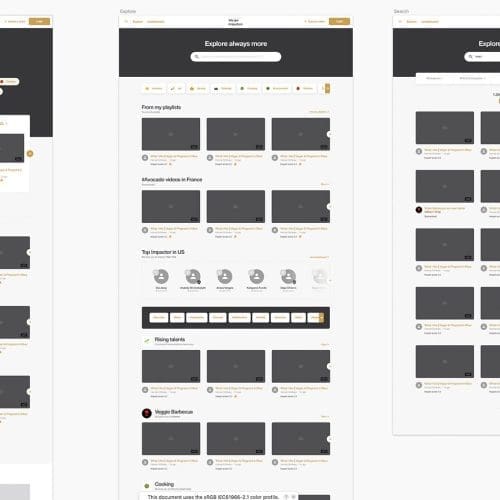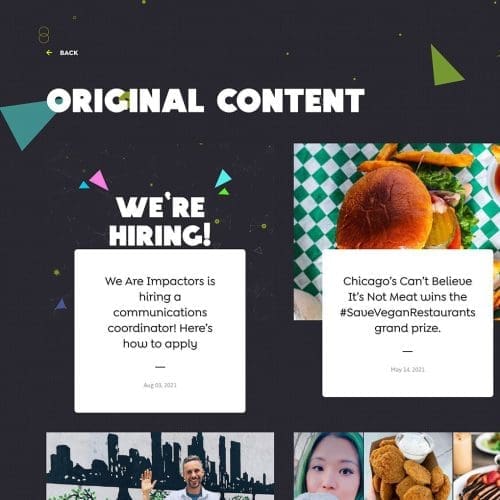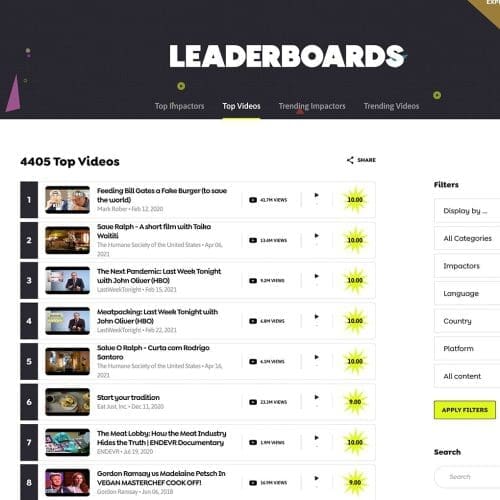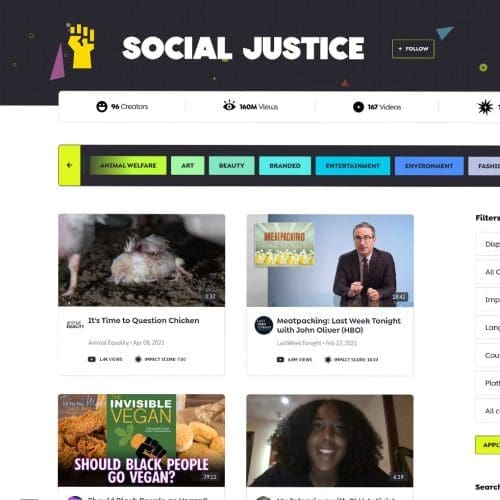 Challenge
Building arobust, scalable and interactive video database
Los Angeles-based Pollution TV didn't hesitate to cross the Atlantic to find their agency partner to take on a huge technical and technological challenge. Together, we designed and developed a custom digital platform to identify and rate influencers from around the world, active on YouTube and Instagram, who promote positive values for humanity.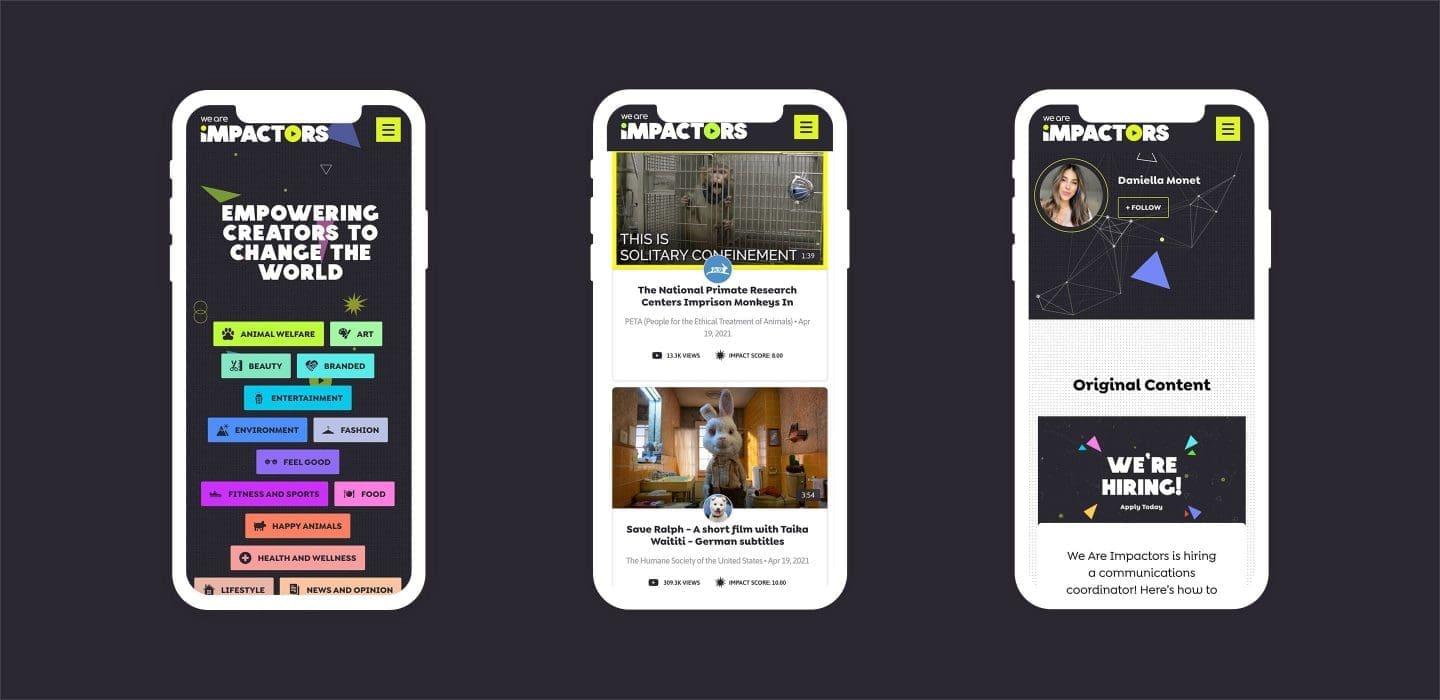 Methodology
An attractive design delivering real performance
Our team has developed a custom web platform (mainly developed under the PHP LARAVEL framework) offering content creators from all over the world the possibility to create their own online profiles, via a Facebook or Google login account integration, and add video content from the Instagram and Youtube platforms.
Users can browse videos on the platform, rate them, search by keywords, themes, and apply filters. The delivered tool also offers a conflict management tool if the content does not respect the terms and conditions of the platform.
We proposed a dynamic design, mixing pop art influenced notes and coupled by multiple coloured tones representing the multiple impactful themes proposed by weareimpactors.com/
Within a day of its release, over 1,600 content creators from around the world created their profiles online.
Client's Feedback
« Working with the entire team at MOJO Agency was a fantastic experience. We were able to achieve tight deadlines and managed to work around the limitations due to the pandemic. The creative that we came up with together is refreshing and eye-catching. Overall, it was an excellent experience. »