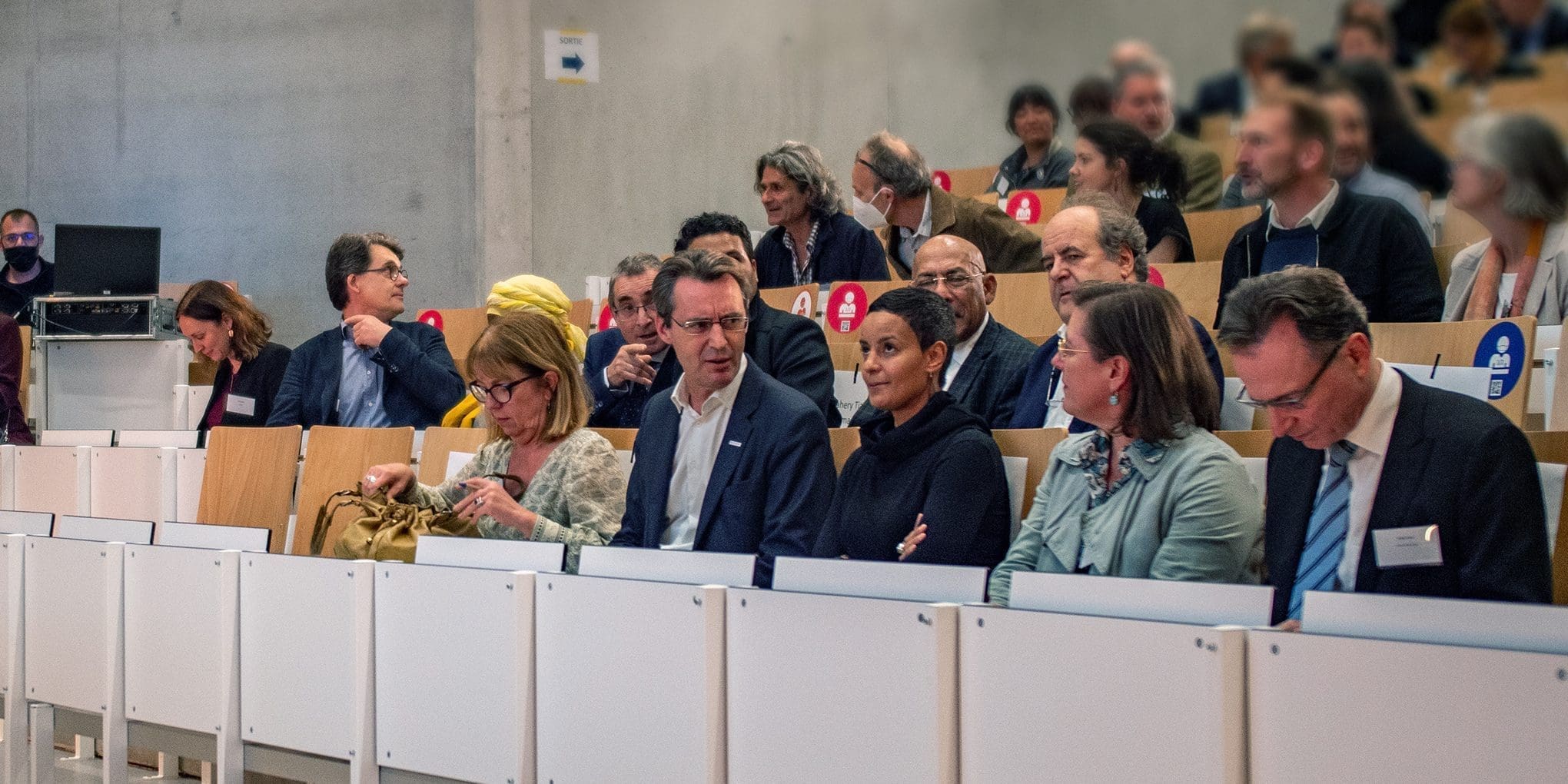 Context
Together for a fairer world
Uni4Coop is a consortium created by four French-speaking Belgian university NGOs – Eclosio, FUCID, Louvain Coopération and ULB-Coopération – with the aim of working towards a better and fairer world. Their actions are based on four main themes: education for global citizenship, agroecology, health and mangroves.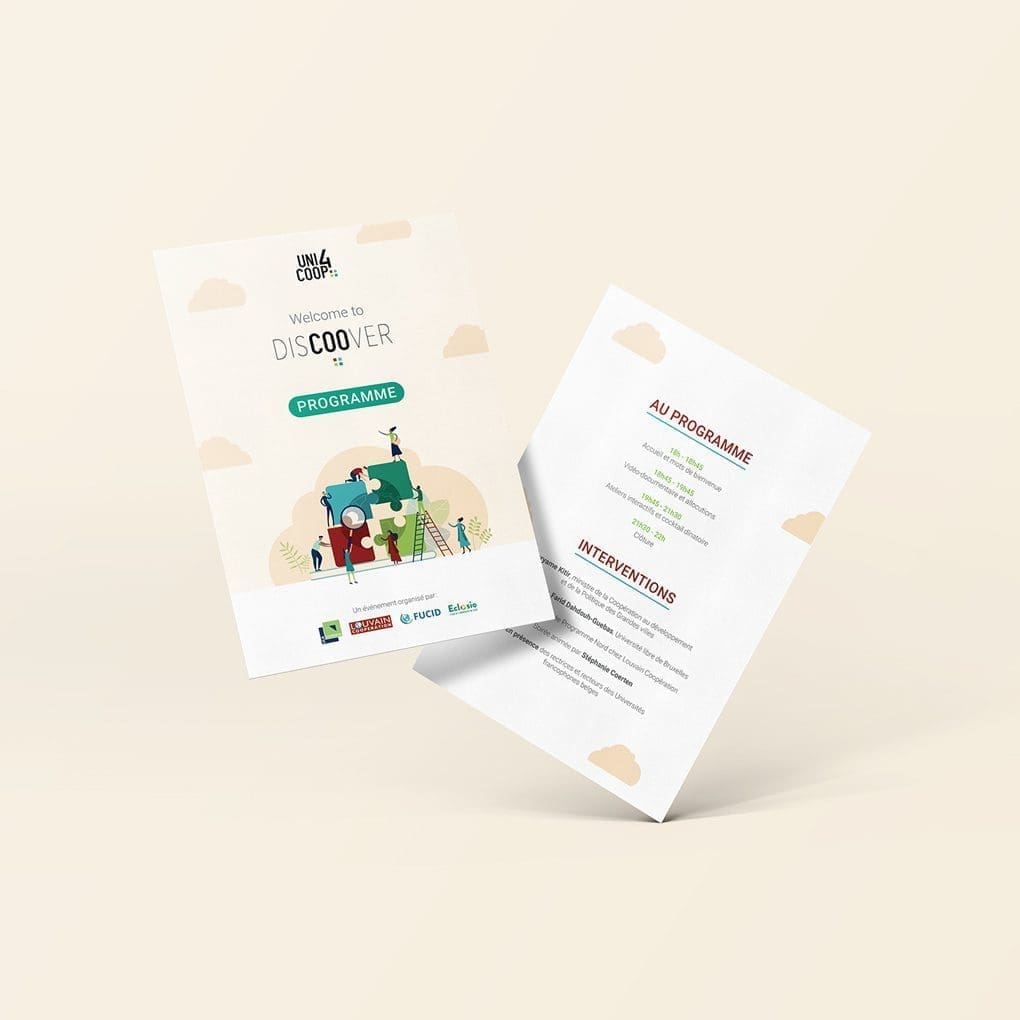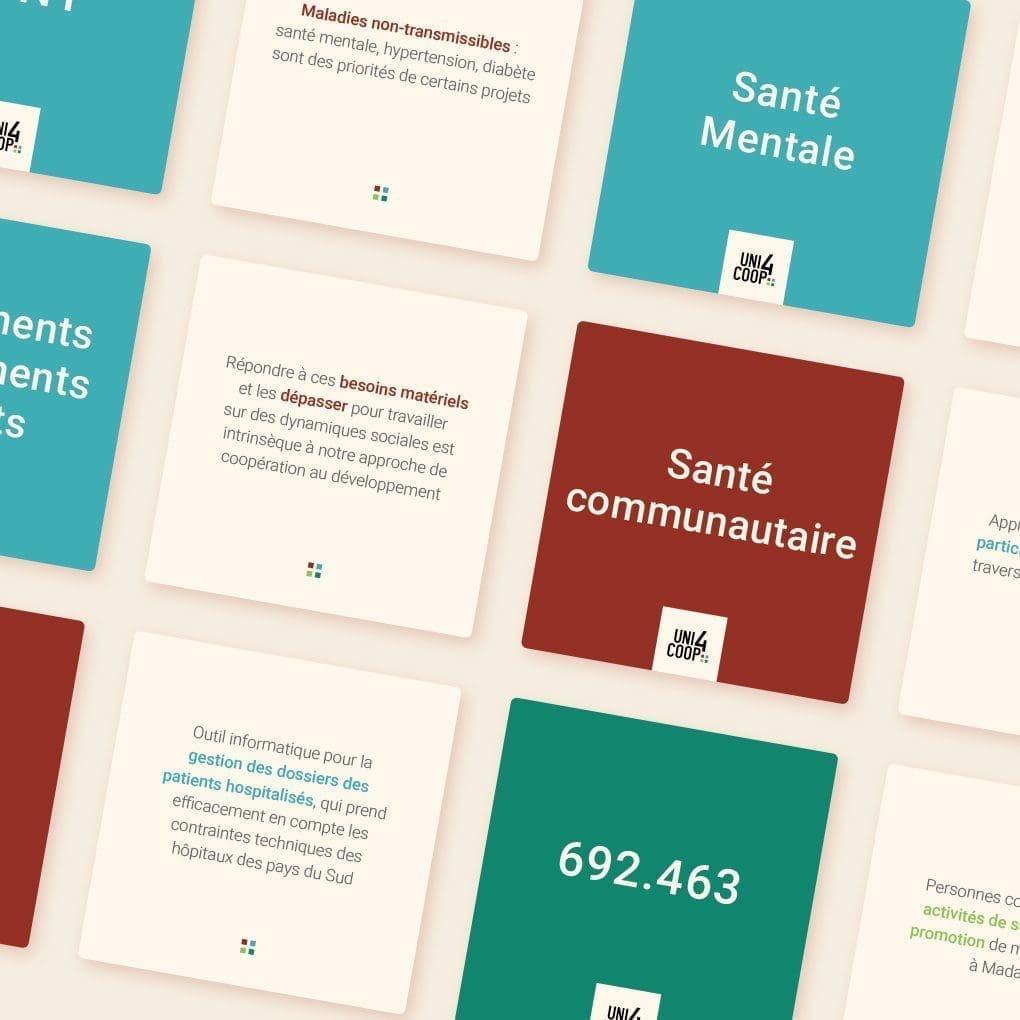 Challenge
Highlight the consortium's projects
Uni4Coop contacted us to think about organizing a federative event that would bring together the 4 university NGOs, the Federal Minister for Development Cooperation, the ambassadors of the countries where the consortium is active, the rectors of the involved universities, as well as representatives and actors in the field of cooperation, with the aim of introducing them to the consortium's joint achievements, past and future.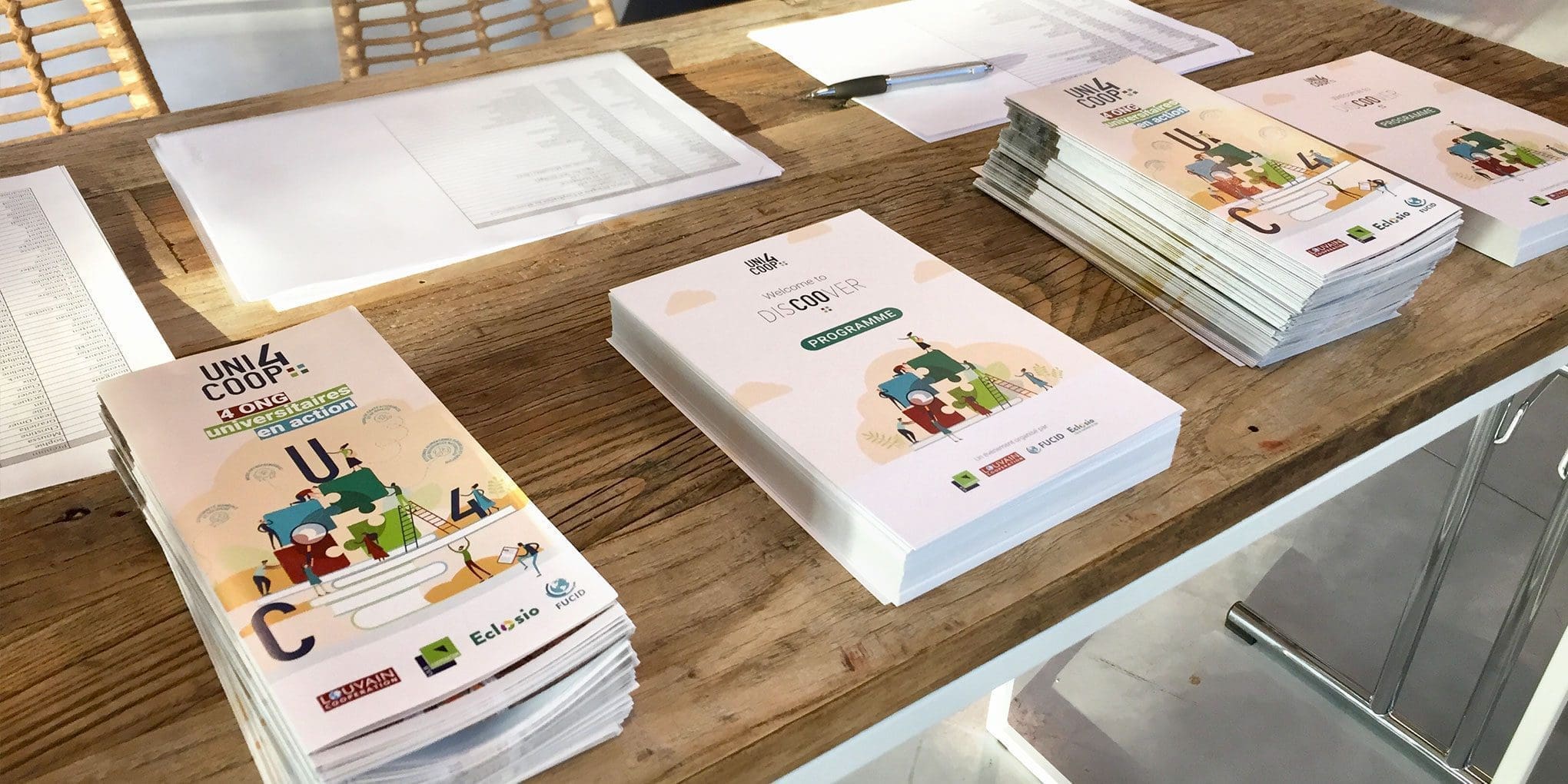 Approach & methodology
An interactive event with Uni4Coop's colors
The MOJO team has imagined a tailor-made event, combining conferences and networking, interactivity, and project presentation spaces.
In order to highlight the different projects of the consortium, our team of experts in event management has imagined a strong concept around the idea of discovery: "DiscOOver". All the elements of the event proposed by Mojo were laid off to invite the visitors to discover the actions led by Uni4Coop.
In the center of the main room, an interactive world map was created to allow guests to discover all the details of the actions led by the consortium thanks to QR codes. Each booth had a theme showing Uni4Coop actions. Mojo designed four corners as spaces for networking and discovery, combining discussion tables, photographs, 3D models, and audiovisual content.
MOJO also took charge of the production and logistics of the entire event: from the caterer to the hostesses, from the security to the reception of the guests, from the production of the media to the control of the health passes.