Background
Bringing the best of Brussels to the British stage
hub.brussels, the Brussels agency for Business Support, asked us to provide support in promoting a selection of Brussels brands – from the food and drink, fashion and craft, art and design sectors – to the UK trade public in the post-Brexit context.
Approach
To promote the Brussels brands to the British trade public, we devised a multi-channel campaign, consisting of a digital component (website, SEA) and physical actions (discovery box).
A website reflecting the non-conformist image of Brussels
A website dedicated to the campaign has been developed to present all the brands taking part in the operation, to invite UK distributors to get in touch with the brands and to help them find practical information about post-Brexit imports and not-to-be-missed events.
The design of the Brussels Boutique website, inspired by the new visual identity of the City of Brussels developed by the American agency Resonance Consultancy and the Belgian agency Stoëmp, plays with visual codes that are both bold and direct, legible and elegant, with a mix of serif and sans serif typography.
We applied the three colours of the graphic charter to the entire website so that all the sections are well defined and the text displayed is highlighted. The layout plays with the alignment of the elements and the size of the bold and direct titles, in order to prioritise and energise the messages.
Hover effects
The visitor experience is punctuated by animated effects throughout the website. The user's journey is made fluid and pleasant by various hover effects placed over the images, titles and buttons – and which are graphically designed in a nod to the 'U' element in Brussels' visual identity.
Mobile responsive
We have carefully thought out the adaptability of the website on mobile format for a seamless experience across all devices.
Conquering the UK market
To promote the food and drink sector, we devised a "discovery box", sent to the target English distributors, with a selection of Brussels products.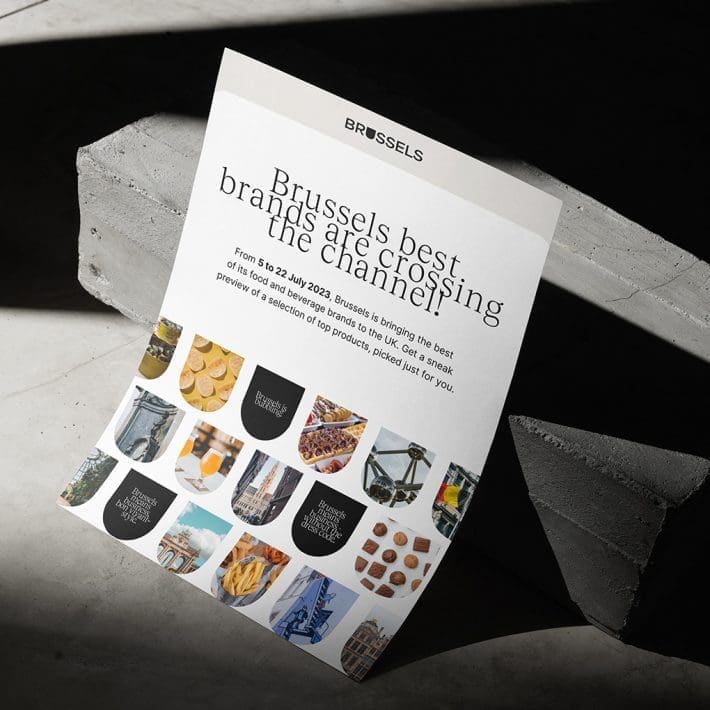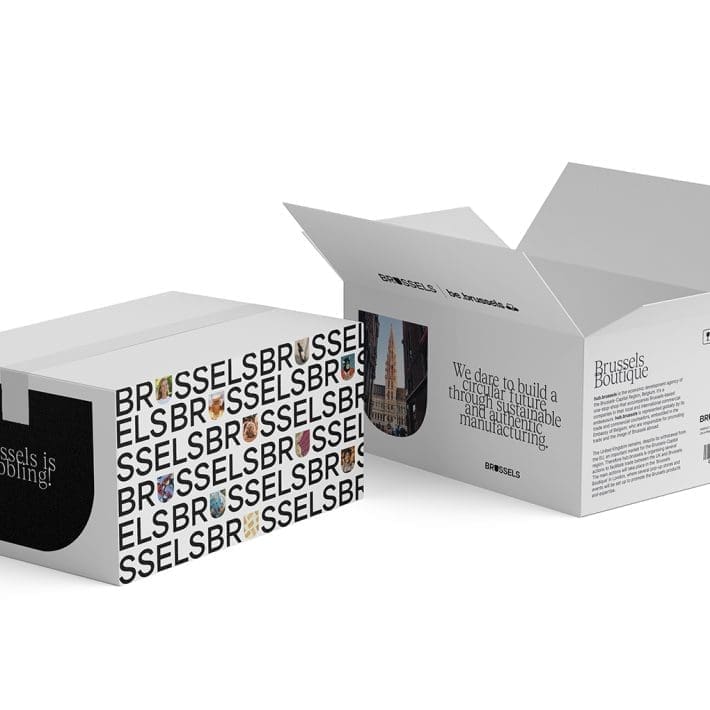 To maximise the success of the campaign, a digital strategy was also deployed on Linkedin to reach the target audiences.