Introduction
Impact oriented investment
Telos is the European leader in impact investing and philanthropy management and consulting, with expertise in the fields of education, environment, mental health and culture. This organization guides investors, philanthropists, companies and public institutions in their contribution to societal innovation. Its ambition is to create a more cohesive, prosperous and sustainable society.
This concept of IMPACT is central to Telos and yet it was not reflected in their identity. This is where MOJO agency came in!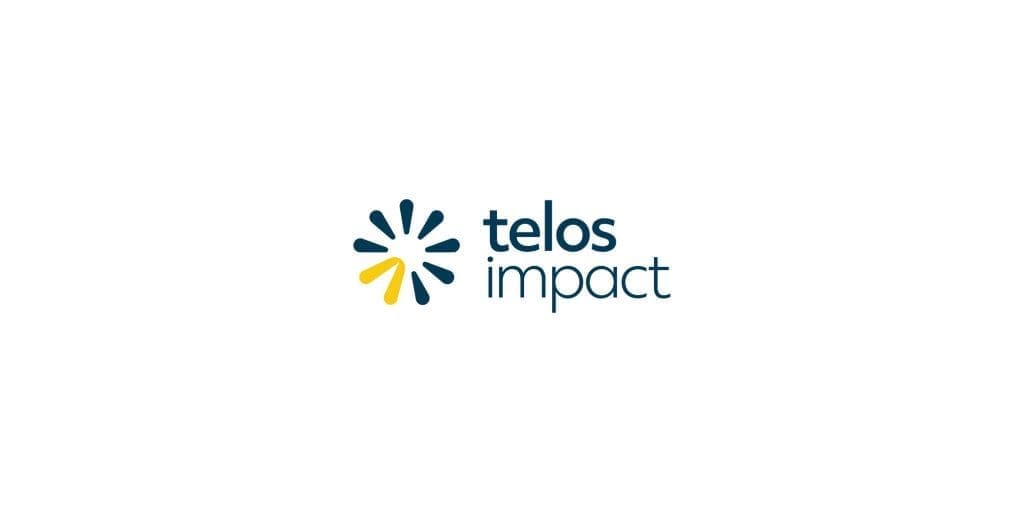 Challenge
Innovative solutions to meet societal challenges
Telos' core value is IMPACT: its mission is to meet immense environmental and societal challenges by helping its clients make a positive impact on society. Telos gave us an important mission: to make sure that the idea of impact is recognizable through their identity.

Approach & methodology
To symbolize the impact through strong branding
An organization's logo is the key element of its visual identity and facilitates its recognition. Through the branding work, our team wanted to make the Telos logo easily identifiable. The modernization of this logo conveyed the notion of impact, but not only. Thanks to its rounded shape, this logo also expresses a message of uniqueness and positivity. In addition, the yellow part of the logo represents an arrow pointing upwards, illustrating evolution and growth.
Our experts have also designed and implemented a new color palette. Each of these colors has been carefully chosen to further embody Telos' purpose. The palette consists of three basic colors: white, symbolizing purity; yellow, synonym of light, warmth and energy; and blue, representing union, confidence and serenity.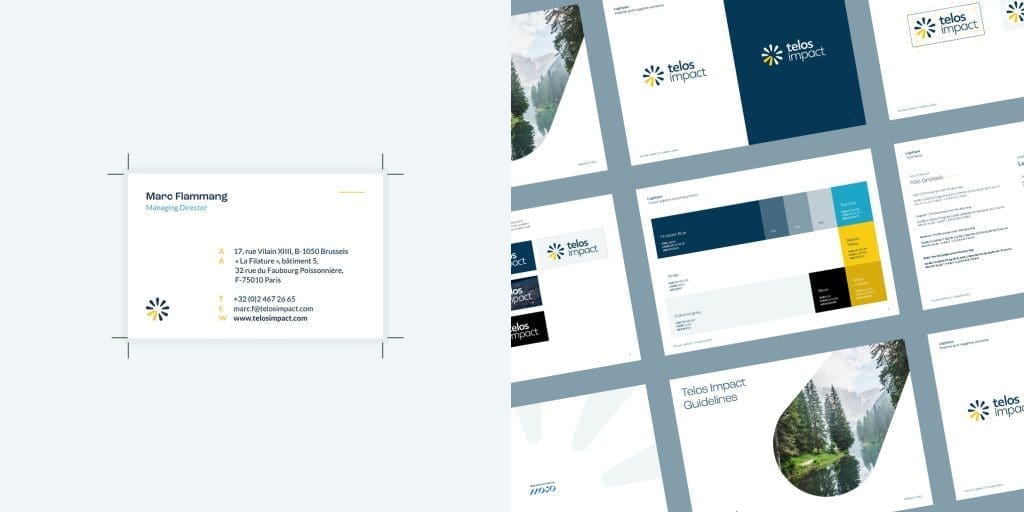 Telos' website was redesigned based on this new visual identity. Therefore, our UX and UI experts adapted all the pages to be aligned and embody this notion of impact. We made a mobile version to be responsive on the different supports, and researched and selected a series of relevant images to illustrate the site.
Finally, our team was tasked to rework the Telos baseline with the objective of making a lasting impression with a short, meaningful statement: "The leading impact manager and advisor in Europe". This new baseline embodies Telos' mission and sets a tone of voice for all communication used by Telos on their different media channels.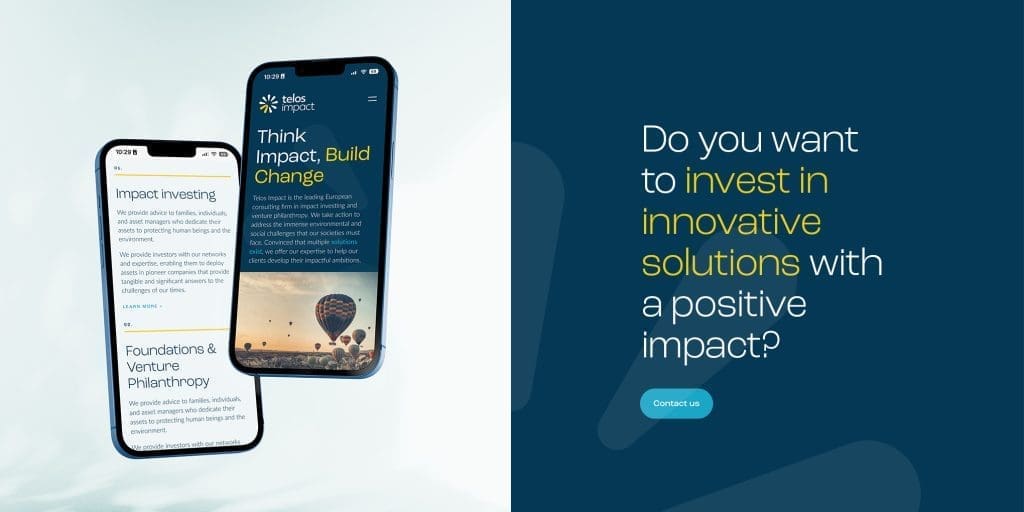 Creative work
A new identity established and displayed on different media
To kick off this phase, our team started with a brainstorming and the creation of a moodboard. Once the visuals were approved by the Telos team, our experts started the development of a new graphic charter. Including the creation of the logo and the website adaptations based on the new visual identity. Different declinations were made like roll-ups, business cards, a new email signature, a new profile photo and cover photo for LinkedIn.