Introduction
200 projects to change the world
For its fifth edition, the HOPE fair brought together, in Tour & Taxis (Brussels), more than 200 exhibitors committed to the ecological and social transition, including associations, NGOs, cooperatives, companies and public authorities. On the program: conferences, workshops and activities to highlight concrete solutions and show that everyone, at his or her own level, can participate in changing society.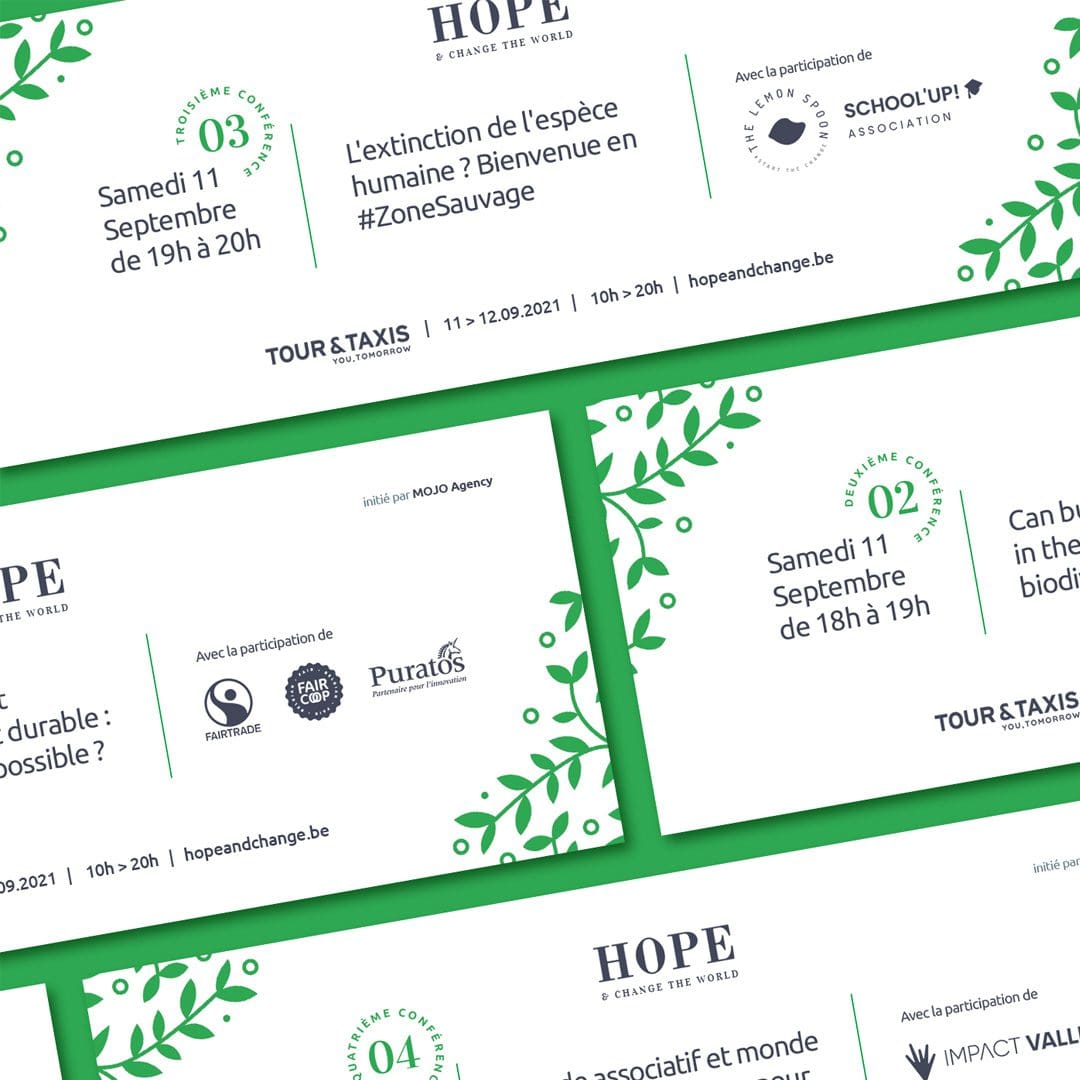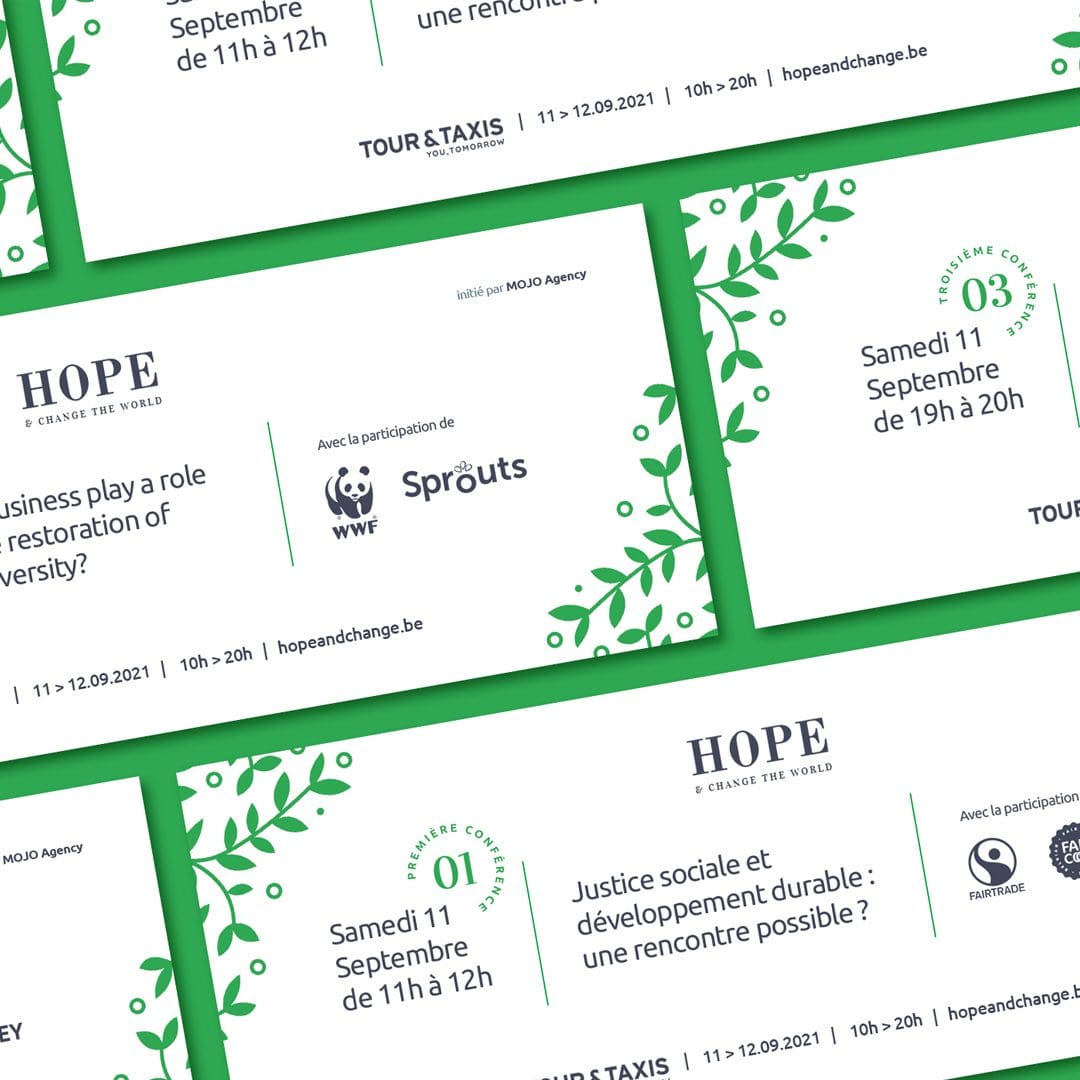 Challenge
Highlighting initiatives for a better world
MOJO Agency was commissioned for two main missions. The first one consisted in organizing four conferences, in free access, with experts from different sectors to exchange on subjects such as the links between social justice and sustainable development, or the role of companies in the restoration of diversity. The second mission was to broadcast live streaming of more than 14 hours of conferences on the HOPE social networks.
Approach & methodology
2 days of uninterrupted live streaming
Four two-hour conferences were thus organized by our team, with the participation of: Faircoop, FairTrade, WWF, IKEA, SISCO, IMPACT VALLEY, PURATOS, and ASHOKA.
Our team was also in charge of setting up a live streaming control room offering a dynamic realization supported by: 4 4K cameras placed, a motorized rail, a content retransmission device (presentations, videos, "live" questionnaires offering interaction with the audience via QR code), and video conferences with speakers connected from abroad.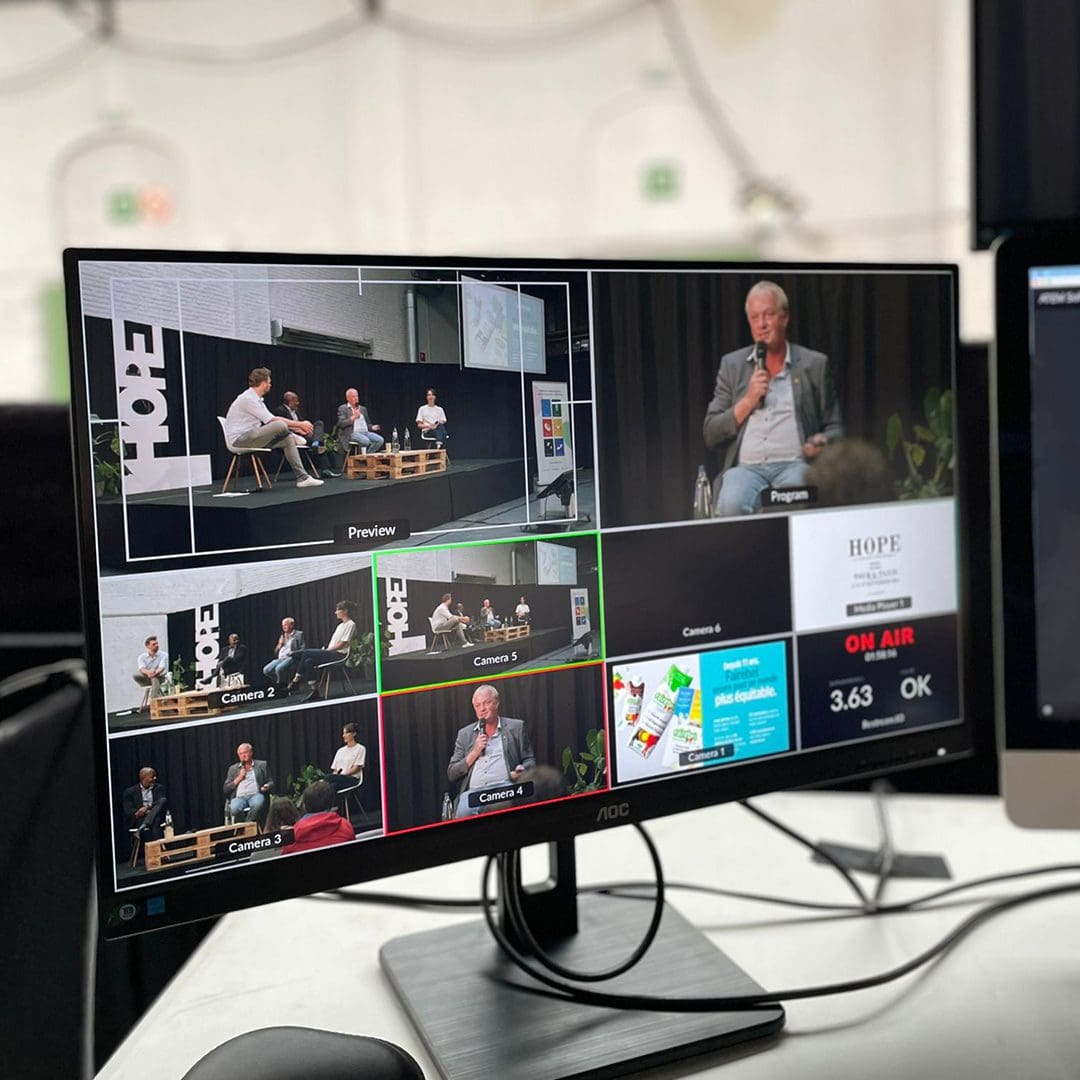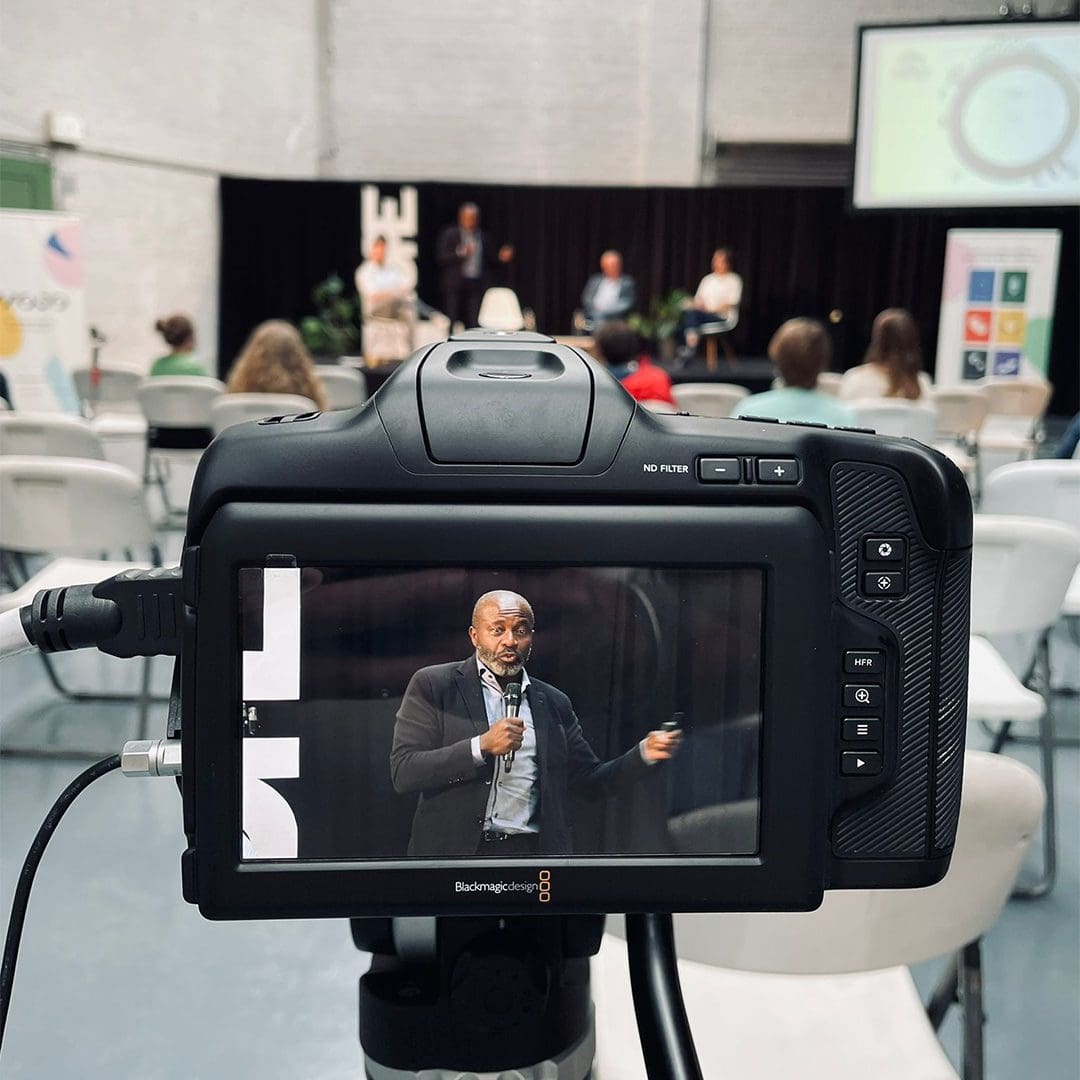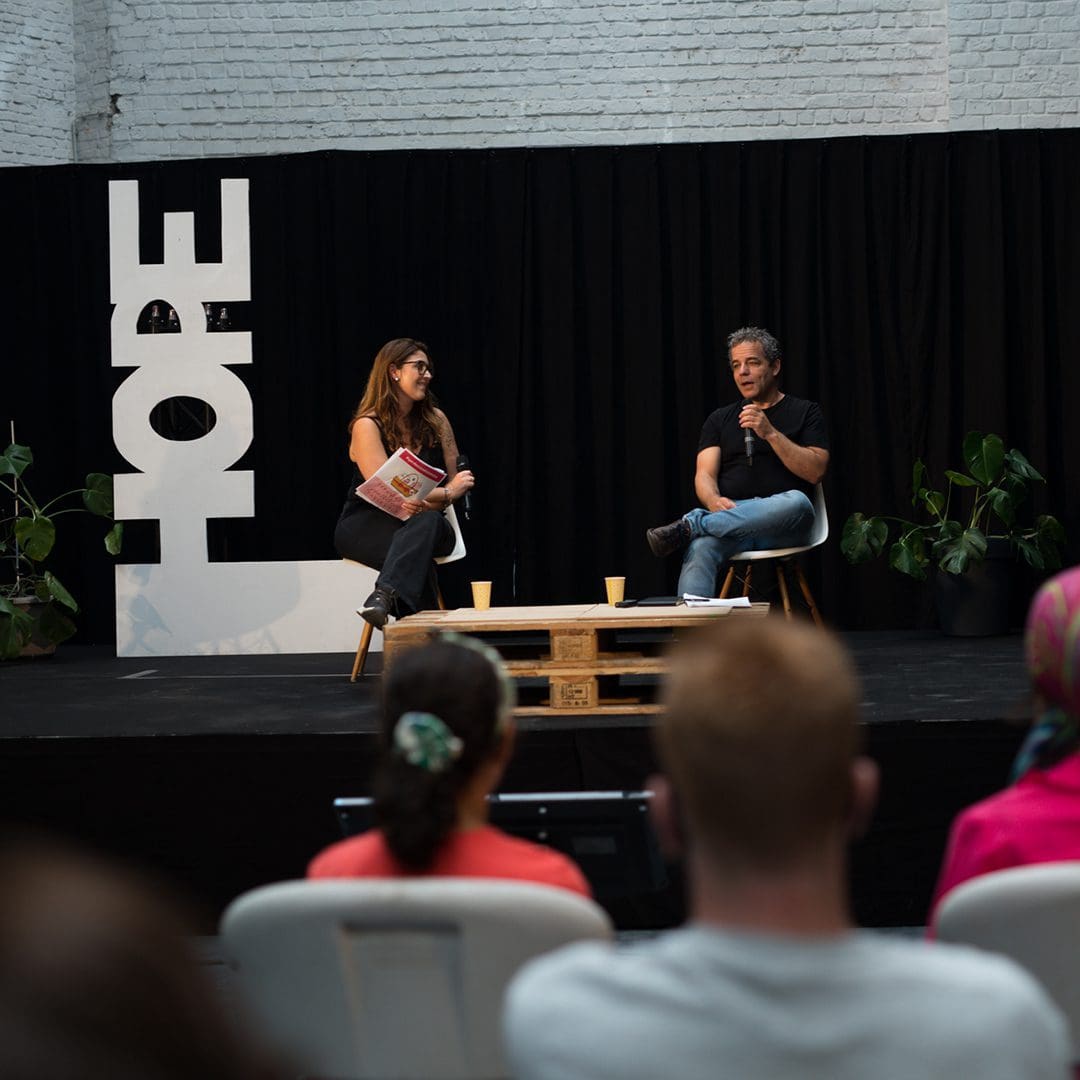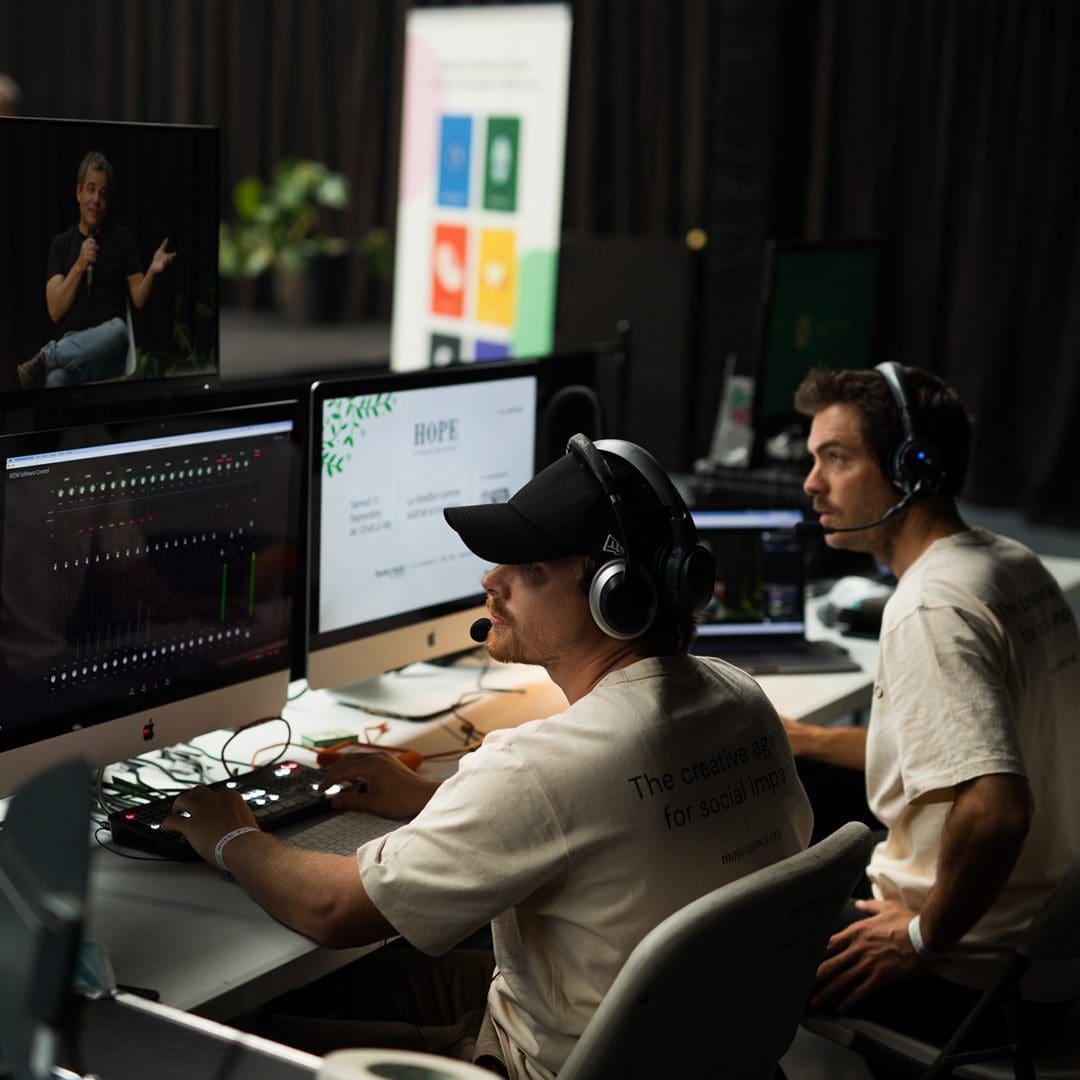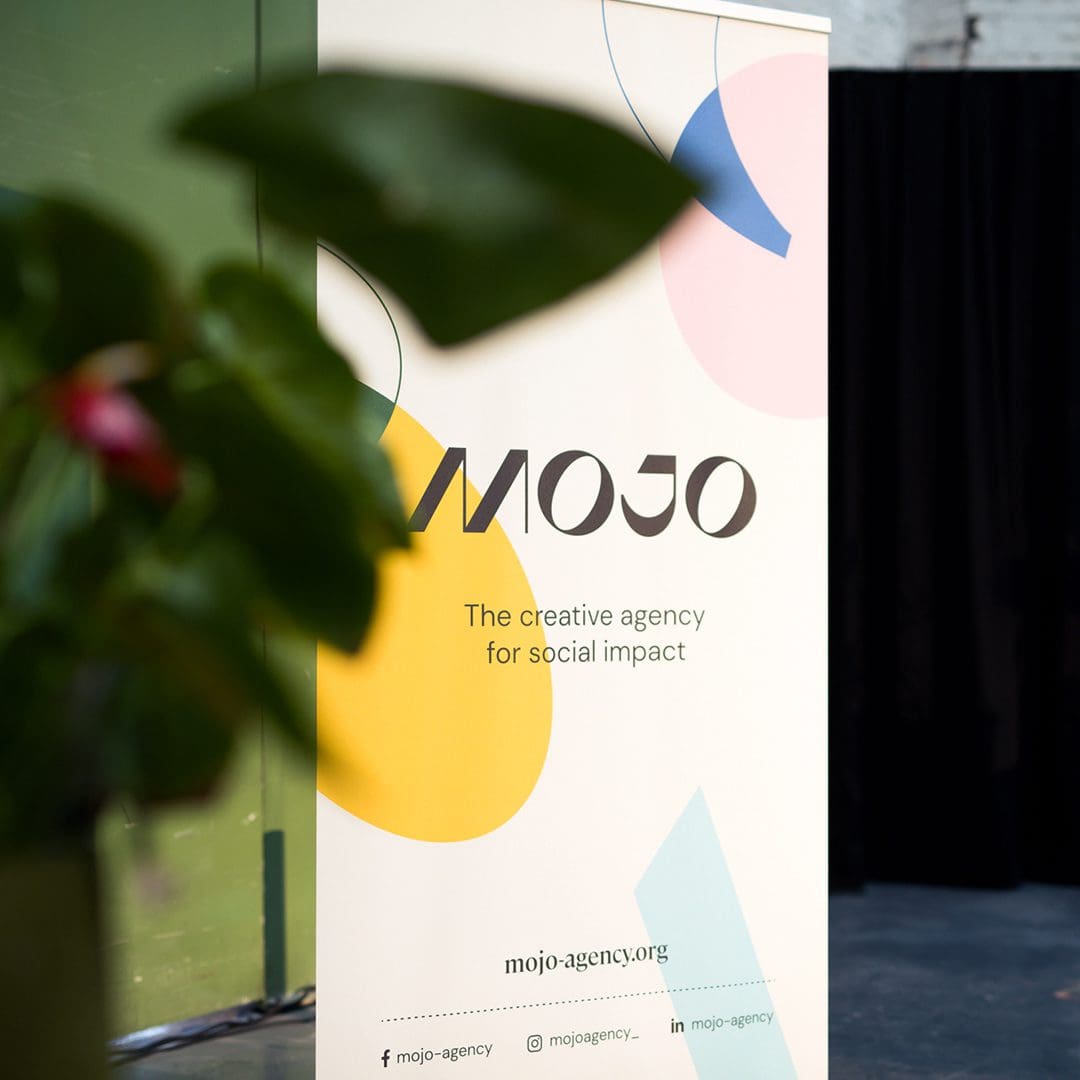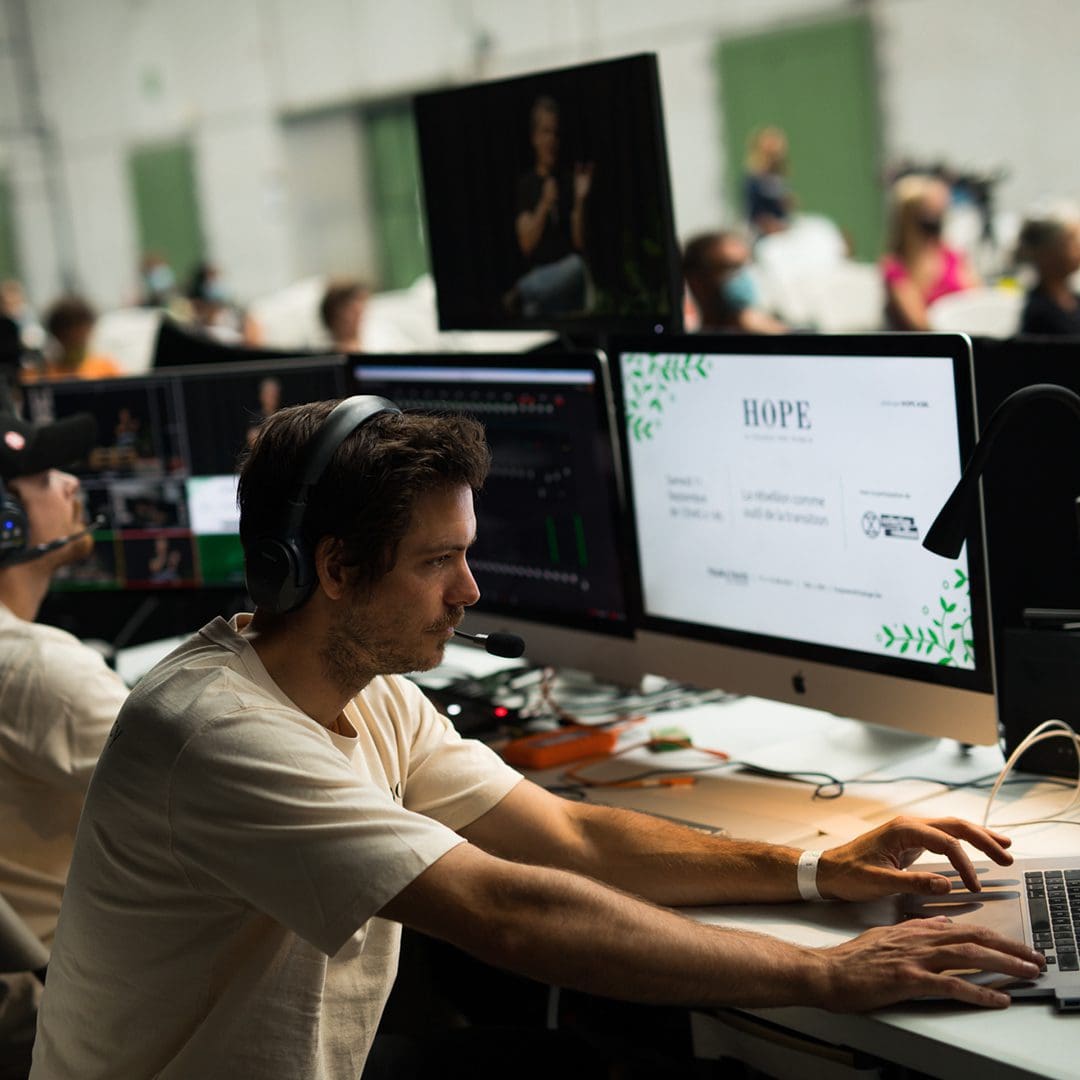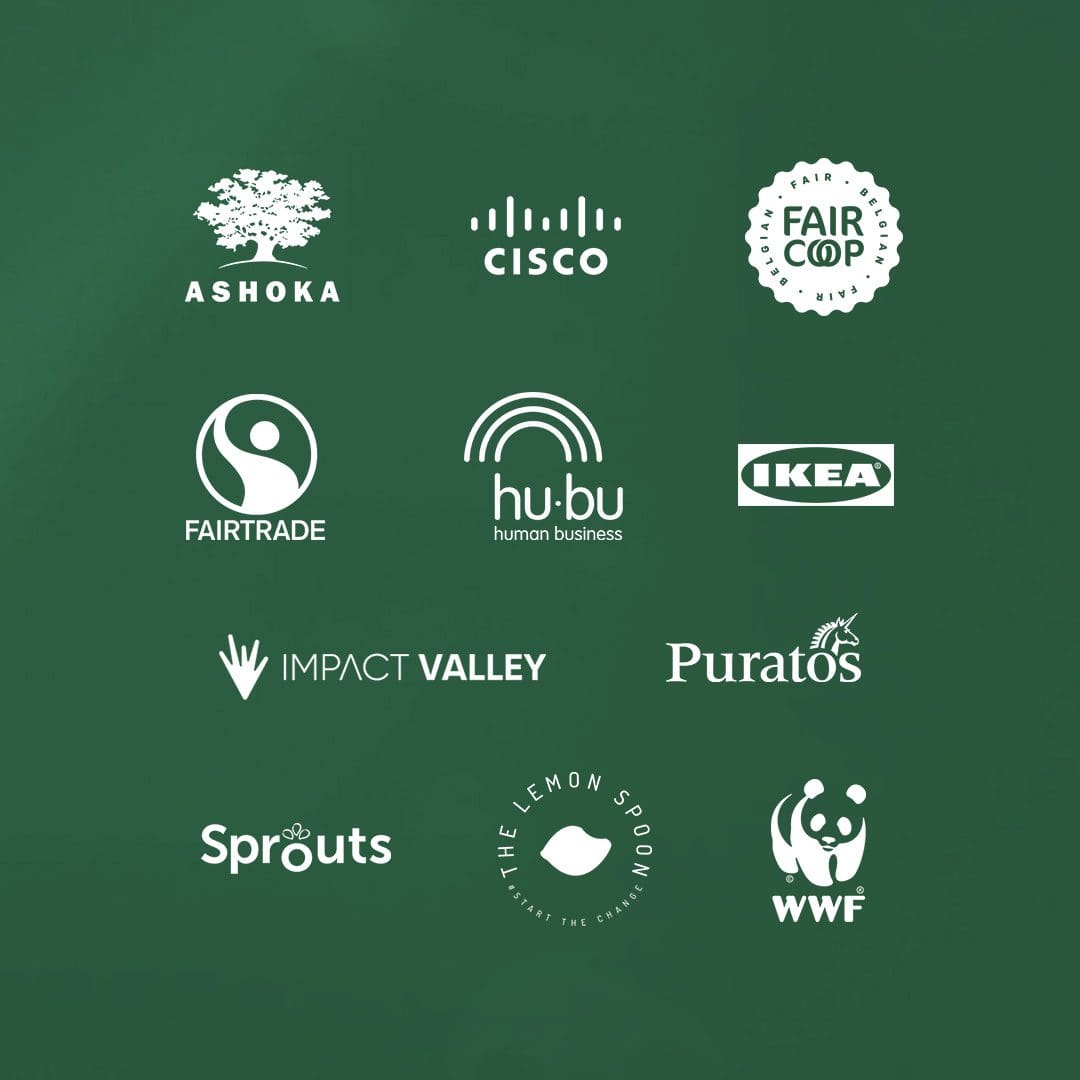 Our work
A multi-camera production broadcasted live on Youtube and Facebook