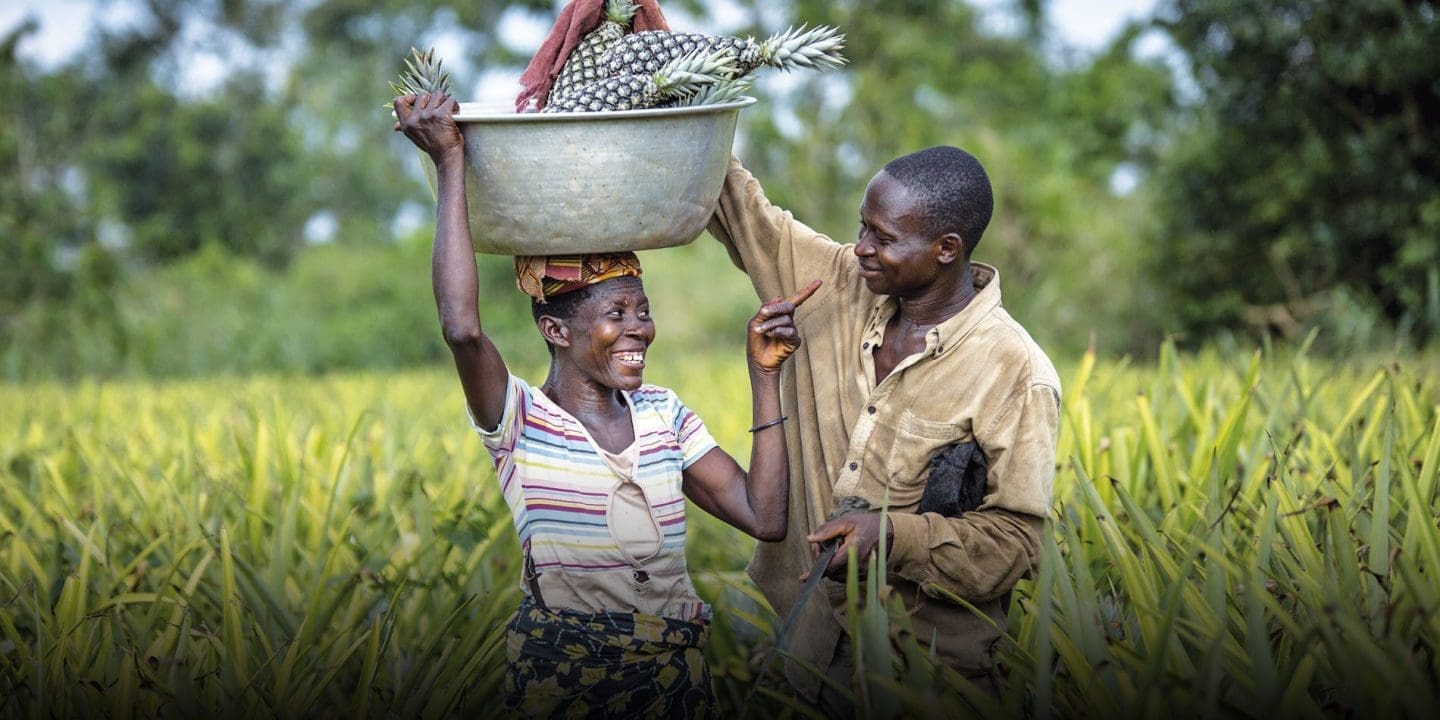 Context
Reflecting the agency's new positioning
Enabel, the Belgian Development Agency, is responsible for implementing and coordinating Belgian international development policy. This policy focuses on inclusive economic growth, human rights, with special attention to women's and children's rights, digitalisation and the least developed countries. Enabel has exclusive responsibility for the implementation of Belgian governmental cooperation in its fourteen partner countries.
Since 2018, Enabel's mandate has been considerably expanded and its funding sources diversified. These two fundamental changes have prompted the agency to considerably revise its approach in order to be more visible and to increase its recognition at the global level as a development player.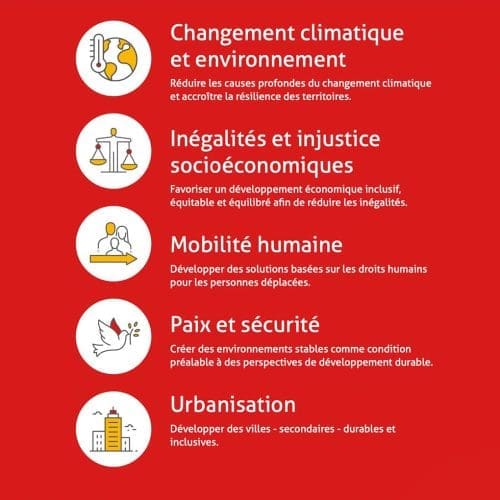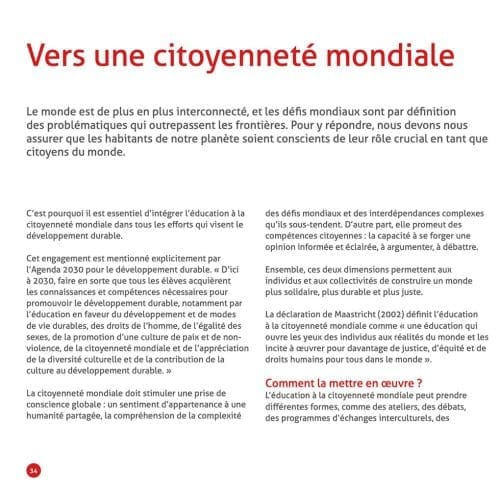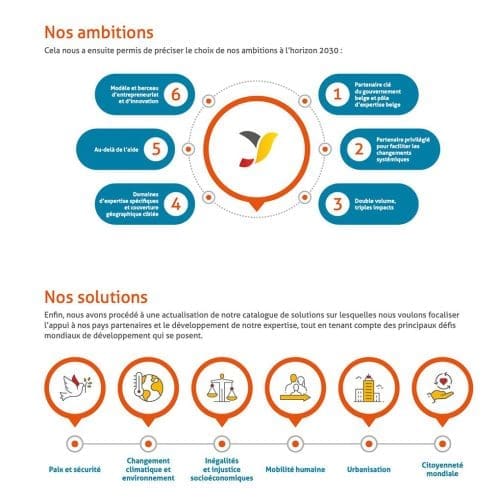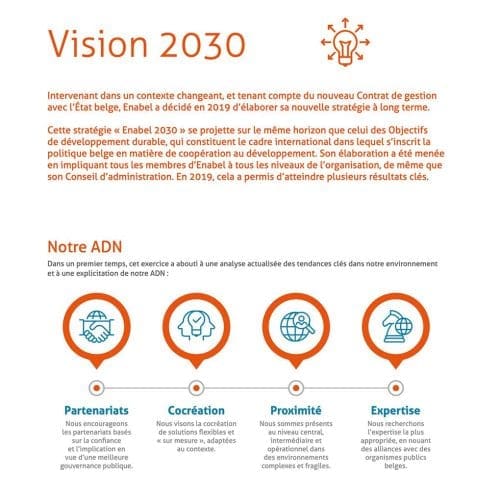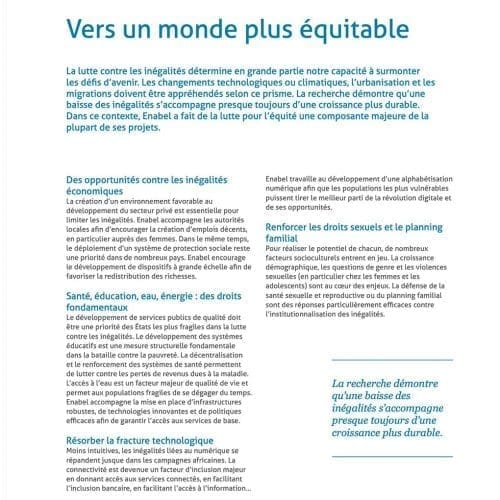 Challenge
Conquering new audiences
It was in this context that Enabel asked us to give its annual report a thorough overhaul. The main objective of this exercise was to review the general editorial strategy and write new content to make this document a powerful communication tool.
In addition, the tone of voice of the brand was reviewed: the challenge was to enable Enabel to free itself from the opacity and complexity of the discourse of its sector, and to adopt a more transparent language that was more in tune with its new target audiences.
Approach & methodology
Before starting to write the content, we first discussed with the Enabel teams to understand the agency's new strategy. We analysed all the existing documents (operational reports, management report, social report and financial report), summarised the essential information, identified the elements that could be represented visually, and drew up a roadmap that served as a guideline for writing the content.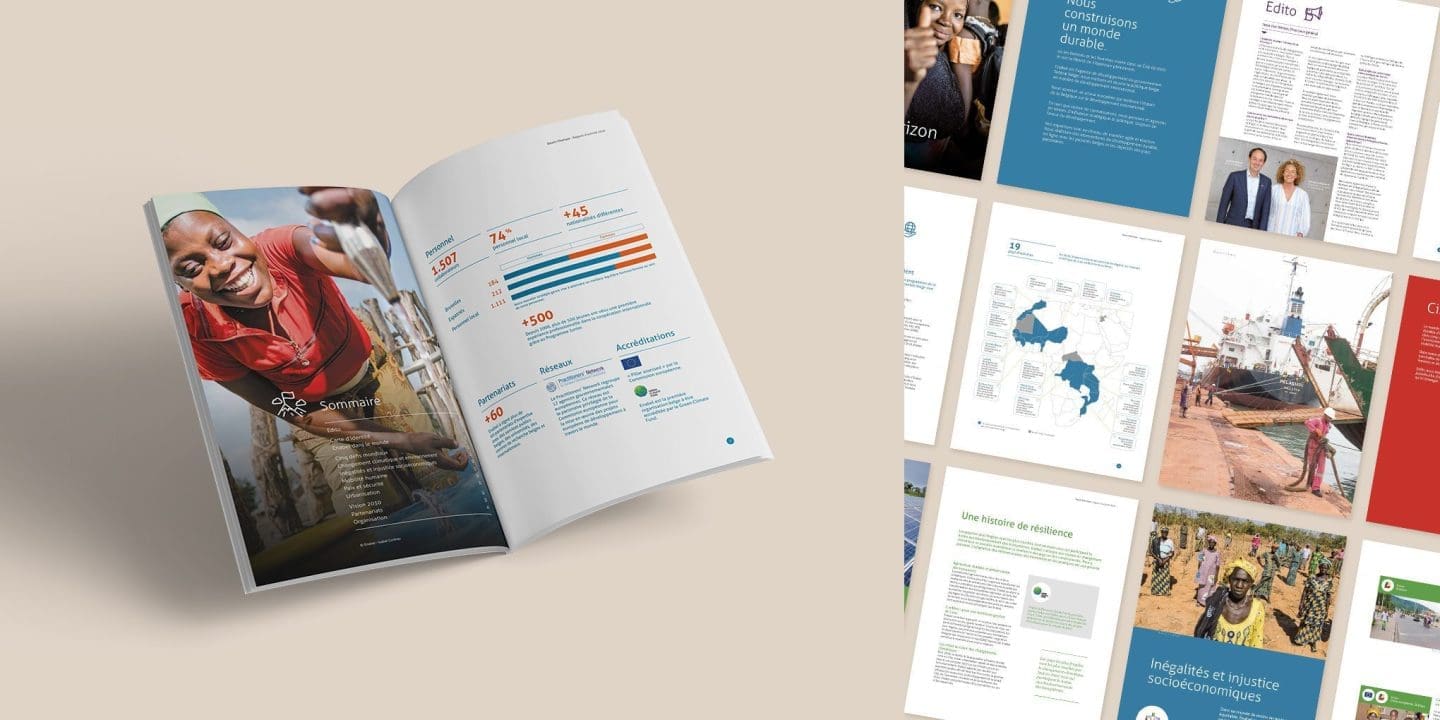 Client's Feedback
« We chose to work with MOJO Agency to improve our annual report. The work consisted mainly in reworking and rewriting the existing texts to make them more attractive and understandable for the general public. The exchange with MOJO Agency was very pleasant: responsive, rigorous and efficient! We are very happy with this fruitful collaboration. »