Context
Better regulation to bring Europe closer to its citizens
CERRE (Centre on Regulation in Europe) is an independent European think tank specialising in regulatory systems for digital and network industries such as energy, telecommunications, media, internet, mobility and water.
Comprising almost 50 organisations, the think tank presents itself as an impartial and "multidisciplinary interface working together with economists, lawyers, engineers, political scientists and management specialists". Its objective? To put the regulation of the digital and network sectors at the heart of the European policy agenda in order to ensure the optimal functioning of markets in the public interest, and to improve public governance in each country.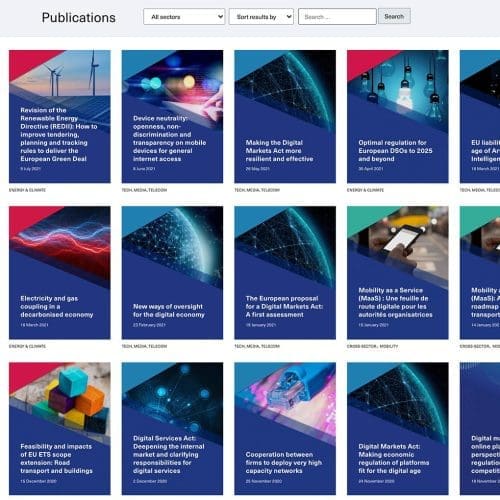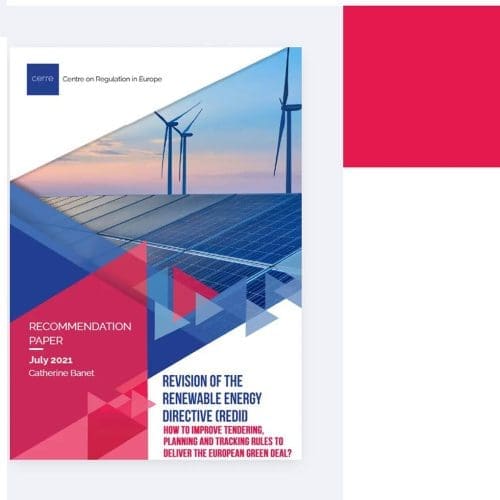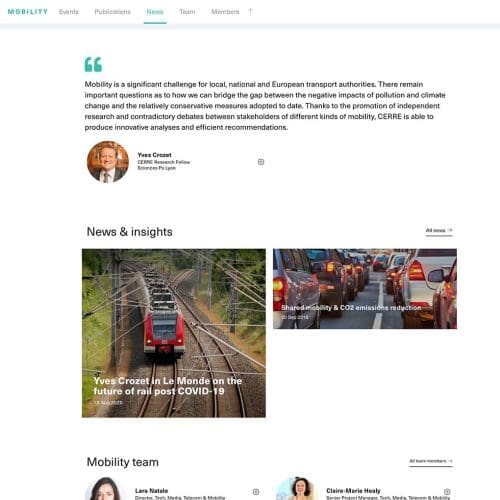 Challenge
A new website to strengthen the brand image of CERRE
10 years after its creation, MOJO helped CERRE to redesign its website with the aim of modernising its brand image, clarifying the expression of its mission, and making its commitments clear. The work carried out was both graphic and strategic. The aim was to review the user path, the organisation of content and the choice of functions, but also to develop a streamlined and impactful brand universe. This gave the think tank all the tools it needed to stand out and gain visibility.
One thing leading to another, the partnership with CERRE has given rise to other projects aimed at guaranteeing visual coherence in all of its communication, from print media to digital interfaces. We designed the logo for the think tank's 10th anniversary, revised the layout of its annual report and produced a corporate video to present the think tank's vision and activities.
More recently, we had the opportunity to make a one-hour live-stream video with connected experts from all across Europe to debate interoperability in digital markets. We provided technical and visual moderation of the expert panel, which was simultaneously broadcasted on LinkedIn and YouTube. Questions from the audience from the live chat on social media were presented directly to the speakers during the event.