Introduction
Highlighting innovative and impactful Belgian NGOs
ACODEV gathers and represents 74 French, bilingual and German-speaking civil society organisations (CSOs), active in international solidarity. This association works on different subjects like humanitarian aid, development cooperation, education and global citizenship in order to build a more united, fair and sustainable world.
ACODEV works on three key missions: represent the international solidarity sector to public authorities, support organisations in their professionalisation and innovation efforts, and promote the 5 values of international solidarity (social justice, respect for the environment, equality, integrity and transparency).
ACODEV called upon MOJO Agency and our video production services in order to improve the image of Belgian NGOs in terms of innovation and new technologies.
You had the feeling that Belgian NGOs do not use advanced technologies in their activities? You'll be surprised! These NGOs are constantly reinventing themselves to carry out their missions with the most effective tools.
Challenge
The creation of informative videos with the aim of improving the image of Belgian NGOs in terms of innovation
The challenge for our team was to restore the image of these organisations through five videos to highlight the innovations and cutting-edge technologies used in their sector.
Approach & methodology
Inform and inspire through testimonies of local players
To meet this challenge, our team developed a teaser video alongside a series of face-to-face video portraits to highlight innovative and inspiring initiatives.
Therefore, a selection process was established upstream to define the most inspiring projects.
Memisa is a medical organisation working in the field of health and that has introduced connected glasses in the Democratic Republic of Congo, facilitating medical decision-making. These smart glasses allow nurses to exchange live information with doctors who are not physically present.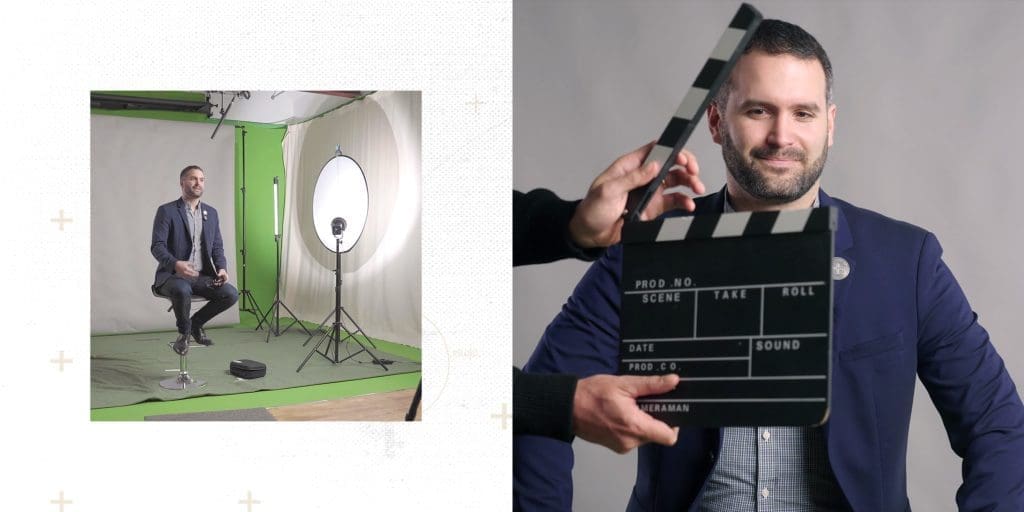 ADA is an NGO that focuses on the underprivileged in Rwanda, Burundi and the Democratic Republic of Congo. They have set up a talent incubator for the most vulnerable people to give them the opportunity to develop their start-ups.
Handicap International is an NGO that works with the most vulnerable people and persons with disabilities in more than 60 countries, currently in development or humanitarian context, around the world. As one of their actions, Handicap International has decided to use drones to secure demining operations.
Justice of Peace and Caritas International is an NGO that assists victims of poverty and violence. They have developed the "Walk in my shoes" project which is an interactive narrative based on real stories of refugees. This project raises awareness and invites people to put themselves in the shoes of refugees.
Finally, Quinoa is an NGO that works for education for global citizenship and solidarity. The main objective of this NGO is to support citizens towards a better understanding of the current political, social, economic, cultural and environmental issues.
With this selection of projects, our team entered a pre-scripting phase to ensure that the speeches were clear and concise. Finally, we shot, edited and delivered the video clips adapted to their various social media platforms.
These testimonials were published on ACODEV's communication channels, namely YouTube, their website, their social networks and their newsletter.
Deliverables
A qualitative production adapted to the initial request
To ensure the production of qualitative content, our video production team did not skimp on the ressources: the videos were shot in the studio using a multi-camera capture mode (multiple 4K cameras). To stimulate and captivate the audience, we alternated between camera shots with images and cutaway videos. Additionally, since these were portrait videos, we worked with an art director specialised in this type of video.
Client's Feedback
« We called on MOJO Agency for our first video campaign. Despite several postponements during the pandemic and a reorientation of the project, the team remained motivated and attentive to our needs. We particularly appreciated the very professional shooting, the ability to dialogue and adapt, as well as the final product which was unanimously praised for its quality! »