At MOJO, it's not enough to simply create attractive digital campaigns. Once your campaign is launched, we gather data on your activities to analyze, contextualize, and optimize your impact.
GO TO:
---
Data collection to understand your activity
Optimizing your campaigns starts with data collection. Using tools like Google Tag Manager, Google Analytics, or even Data Studio, our team of digital marketing experts gather the key information to study your audiences, analyze their journey, and identify the most effective levers to optimize your digital investments. 
Our tools to assist you : 
Google Analytics:

do you want to know the profile of those who visit your site? Understand traffic sources? Know how users behave? Learn the average time someone spends on your site? Google Analytics responds to these key questions and help you gather the necessary data for your site in real time. Based on this information, you can then make clear headed decisions and optimize your website.

Google Tag Manager: working in complement to Google Analytics, Google Tag Manager is a tool offered by Google that helps create and rapidly manage your web and application tags. By centralizing it all on the same interface as other data analysis tools, such as Google Analytics, Facebook, Adsense, and Marketo, Google Tag Manager gives a holistic perspective of web users' interactions with your web site and the ways they interact with your content or marketing campaigns.
Analyze your data
After collecting all of your data, we consolidate the information in a dashboard. By monitoring your entire digital ecosystem, our team of experts will help you track performance indicators to keep you moving in the right direction, monitor the performance of your investments, and make crucial decisions. 
Our tools to support you:
Google Data Studio: Google Data Studio is a data visualization tool offered by Google. By presenting all of your web data in a centralized dashboard, this tool provides intelligent and well-structured reports that present your data in an clear and accessible manner that helps you make strategic decisions. 
---
Our data intelligence experts :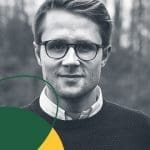 Chris
Digital Media Specialist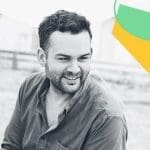 Jacob
Expert in Growth Marketing/SEO