MOJO helps impact organizations to mobilize their audiences and generate brand loyalty through compelling experiences.
GO TO:
---
Amplify your impact with an integrated marketing strategy
You want to build your audience, increase qualified leads, or improve your brand's perception in specific market segments? MOJO is with you every step of the way. Together, we will identify the best channels to spread your message and reach your targets at the perfect moment. We will design an integrated strategy based on your strategic objectives that blends traditional and digital marketing to offer a consistent and multidimensional brand experience to your audiences. 
Our services: traditional marketing: press, radio, print, television; digital marketing: display strategy marketing, search engine advertising (SEA), social ads, programmatic advertising, Google Marketing Platform, Facebook Ads, LinkedIn Ads, Instagram Ads, YouTube Ads, Google Ads, Optimize Display, targeting and retargeting, Google Ads Grant.
Compelling content to get your communities involved
Content strategy is at the heart of content marketing. It aims to create an editorial line and content that represents your brand. It has multiple objectives: create connections with your audiences, bring together a community around shared values, set your brand apart from the competition thanks to an immediately recognizable universe, and improve its visibility on search engines. Our team of marketing experts will help you design and implement a targeted content strategy that ensures consistency in your global communication regardless of the platform. And that's not all: we also help you select the best platforms and most impactful timing to successfully distribute your content.
Our services: editorial line, articles, blog, newsletters, video, infographics, webinars, podcasts, etc. 
Generate engagement thanks to community management
In the digital era, social media is a crucial contact point to establish emotional and long-lasting connections with your audiences. Our community management experts will support you in managing your Facebook, Instagram, LinkedIn, Twitter, Pinterest, Behance, YouTube, TikTok, and WhatsApp accounts to grow your recognition, improve your brand image, and create a special relationship with your target audiences. We develop editorial strategies based on pre-defined objectives that align with your brand's DNA and create attractive and personalized content using a variety of formats – video, images, illustrations, and infographics. 
Our services: community management/social media, digital strategy, digital content calendar, social media engagement, scheduling and publishing content, monitoring marketing campaigns, publishing stories and monitoring their performance. 
Leave your mark with unforgettable events
Whether for a corporate party or a public event, a product launch or a press conference, a trade show or a seminar, in person or remotely, our team of experts can help you design and implement customized experiences. To create unique and remarkable moments, we combine digital and physical elements. Using the latest digital technology with outstanding event planning, your event will meet its goals. Whether you need to create a stronger bond between your teams, bring your audience together, highlight a product and/or brand or advertise your brand, MOJO is here to guide you.
Our technology experts will help you choose the best equipment and its implementation: sound, lighting, stage, video, LED screens. Our teams can also take care of all the logistical aspects – catering, booking and reservation of space, security, etc. – to ease your event creation.
Our services: Creative concept creation and artistic direction. Scenography, signage, decoration, video mapping. Design of all the communication mediums: save-the-date and invitation, dedicated website, registration form, program, POS signage. Proposal of various themes and interactive animations. Technical management: sound system, lighting, stage, led screen, equipment and material. Production of event video, corporate video, teaser, after-movie, live streaming. Management of the logistics related to the event: booking and reservation of a specific venue, caterer, hostesses, assembly/disassembly, transportation. 
Broadcast and livestream
Depending on your needs, we organize the capture and live streaming of your events to allow you to engage your audiences, wherever they are. We deploy an adaptable video capture system (multicam and 4K high definition) and audio capture (XLR connection to an existing soundboard, or stand-alone capture using wireless tie microphones, handheld microphones, a mixing console and a digital recorder). For webinars and interviews, we enhance the lighting with a lighting kit consisting of LED panels with variable intensity and color temperature.
We broadcast your video stream on the platform of your choice, with your own user account. (streaming available for Facebook Live, YouTube Live, Twitter via Periscope, LinkedIn, Dailymotion, Instagram, Livestorm, Vimeo Live, DaCast, GoToWebinar, Zoom, Jitsi, Bluejeans, Twitch, TikTok, 3CX, Webikeo, Webex, Teams, Google Meet, Skype, or any RTMP or any other webcam compatible platform.) Depending on the bandwidth, we can multicast, i.e. broadcast the live stream simultaneously on your Facebook page, your YouTube channel and your website.
Interactivity is key for a live streaming broadcast, our experts offer you interactivity solutions between the local guests and remote one so that everyone can interact with the speakers in real time.
Once the event is over, we provide you with the video recorded in MP4 or .MOV format in 1080p (Full HD) or 4K, as well as replay access to the video, with password-protected access or not,  video for your site and your networks. We also deliver an audience report of statistics and exchanges with the public. 
Our services: capture and live broadcasting, management of the whole technical device, framing, realization, editing, 4K export, video capsule. 
---
Our marketing experts :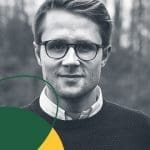 Chris
Digital Media Specialist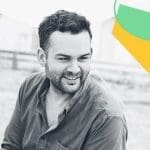 Jacob
Expert in Growth Marketing/SEO