Introduction
The Sprouts, a learning community
Inspired by Schumacher College, The Sprouts offers a range of courses for personal and professional development in a transforming world. The courses are centered around a Trinity we deem essential for our time: Soil, Soul and Society, but also on innovative topics such as: deep ecology, chaos, complexity, Gaia theory, Goethean science, economics for transition or bio-mimetic.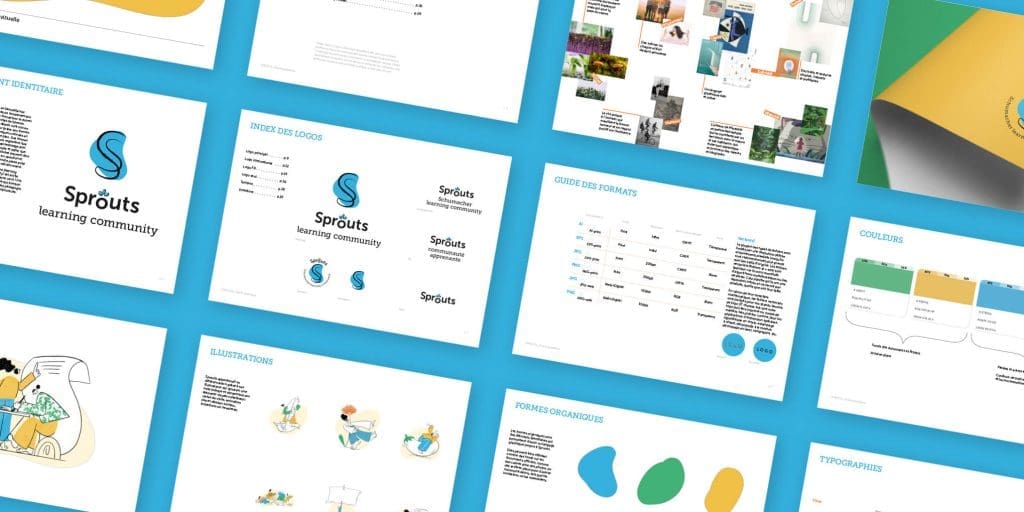 Challenge and creative approach
A fresh and colorful visual identity
The Sprouts entrusted us with the creation of its new visual identity for Belgium.
We decided to keep the human element as a guideline for our work. The Sprouts logo is meant to be readable while giving the opportunity to understand the symbolism of its details: the hand-written letter S reminds us of the handmade style and evokes the S of their three fundamental pillars – soul, soil, society. These are also reflected in the 3 petals present on the letter "O", being slightly depressed to bring an illusion of sprouting from the ground and growing, according to the symbolism of the word "sprouts". All of these details are enhanced by the organic and colorful shapes in the background.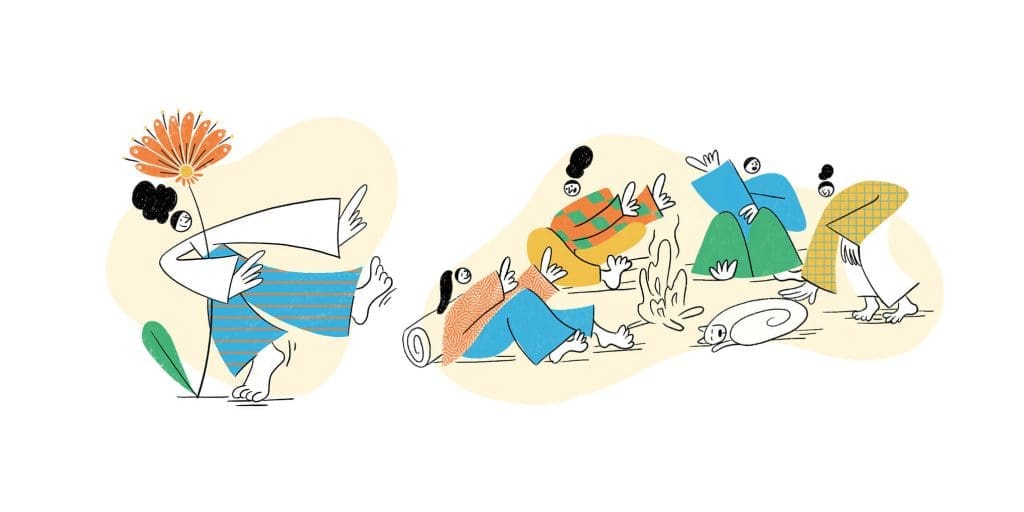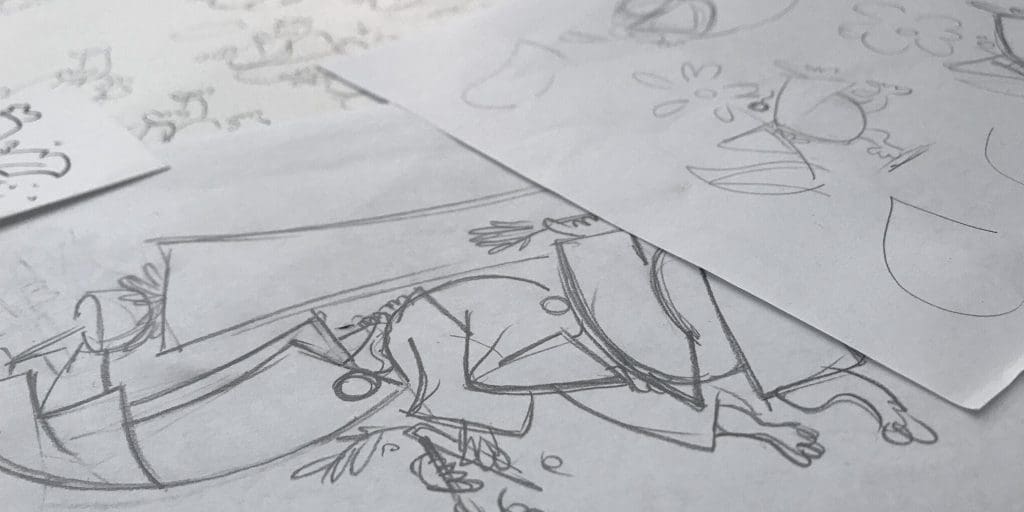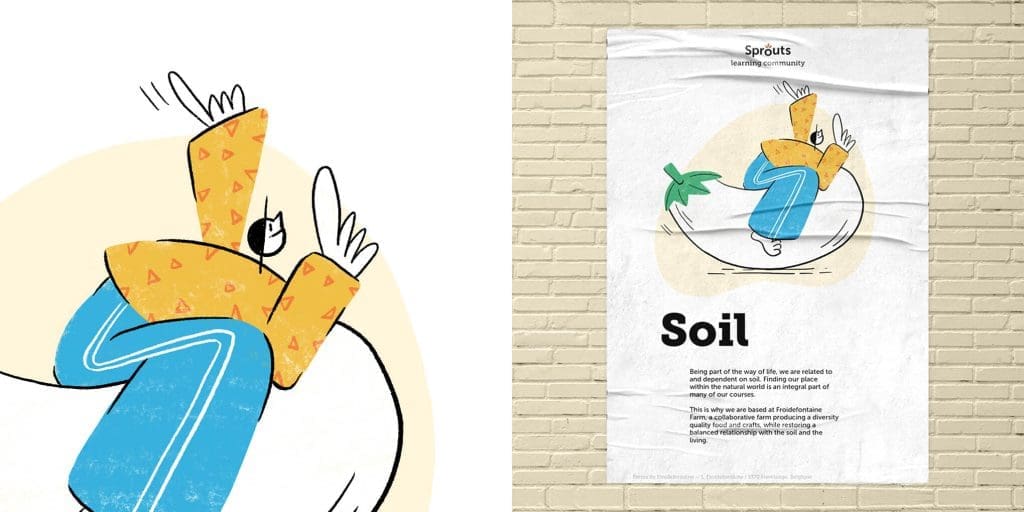 Customized illustrations were also created to complete the visual universe of the organization, which was then used on various communication supports: business cards, website and social networks animation, invitations and newsletter.