Background
An immersive journey into a creative universe
PLTN studio is a Los Angeles-based production house specialising in digital tv series and creative campaigns for leading digital media publishers and impact brands. Our collaboration began in 2021, with We Are Impactors, a custom digital platform that showcases content producers committed to societal and environmental issues.
This time, we were tasked with designing a brand new website to showcase the studio's expertise in high-quality video. We opted for a creative site offering an immersive journey into their universe and fluid navigation through their work.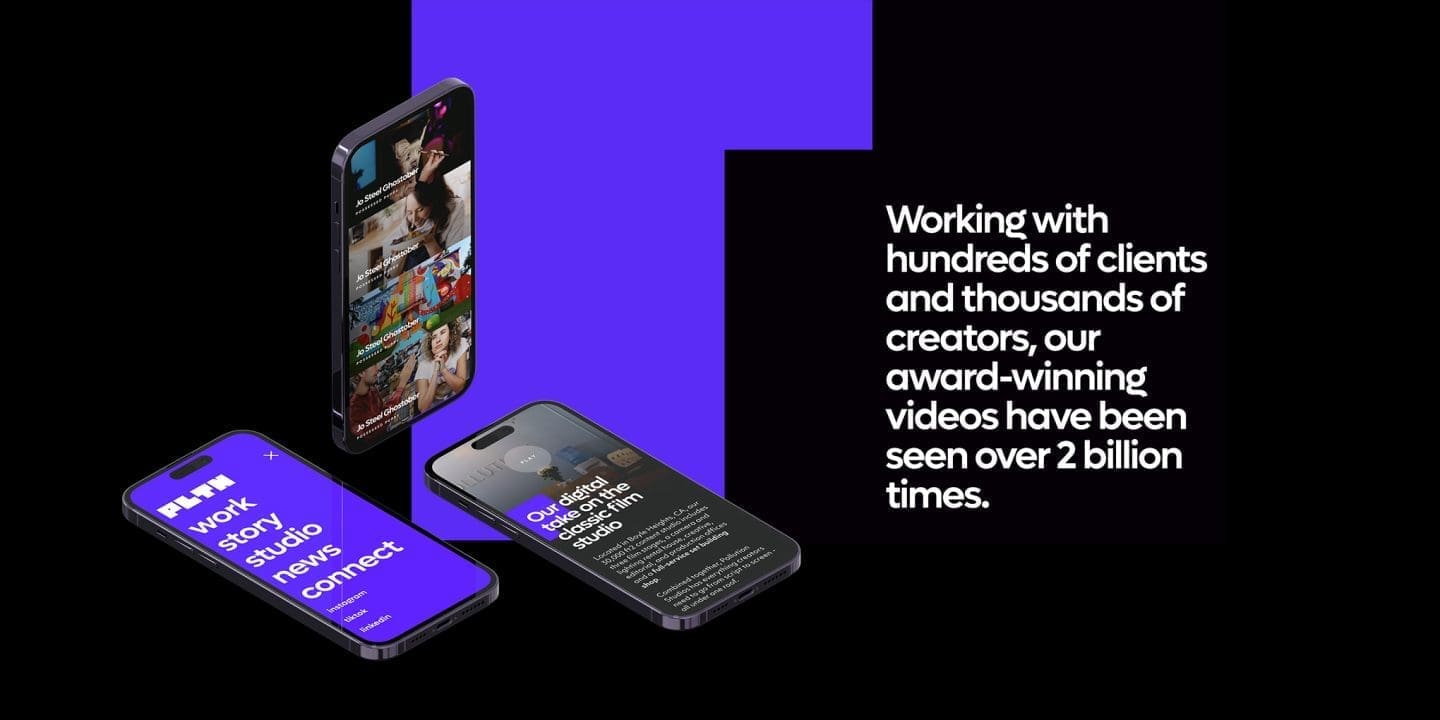 A creative approach
A clear approach to showcase the studio's work
The website's user experience has been designed to be fluid, to make the user's visit as pleasant as possible. The content is brief, with a single explanatory sentence, allowing quick and easy navigation to the essential information.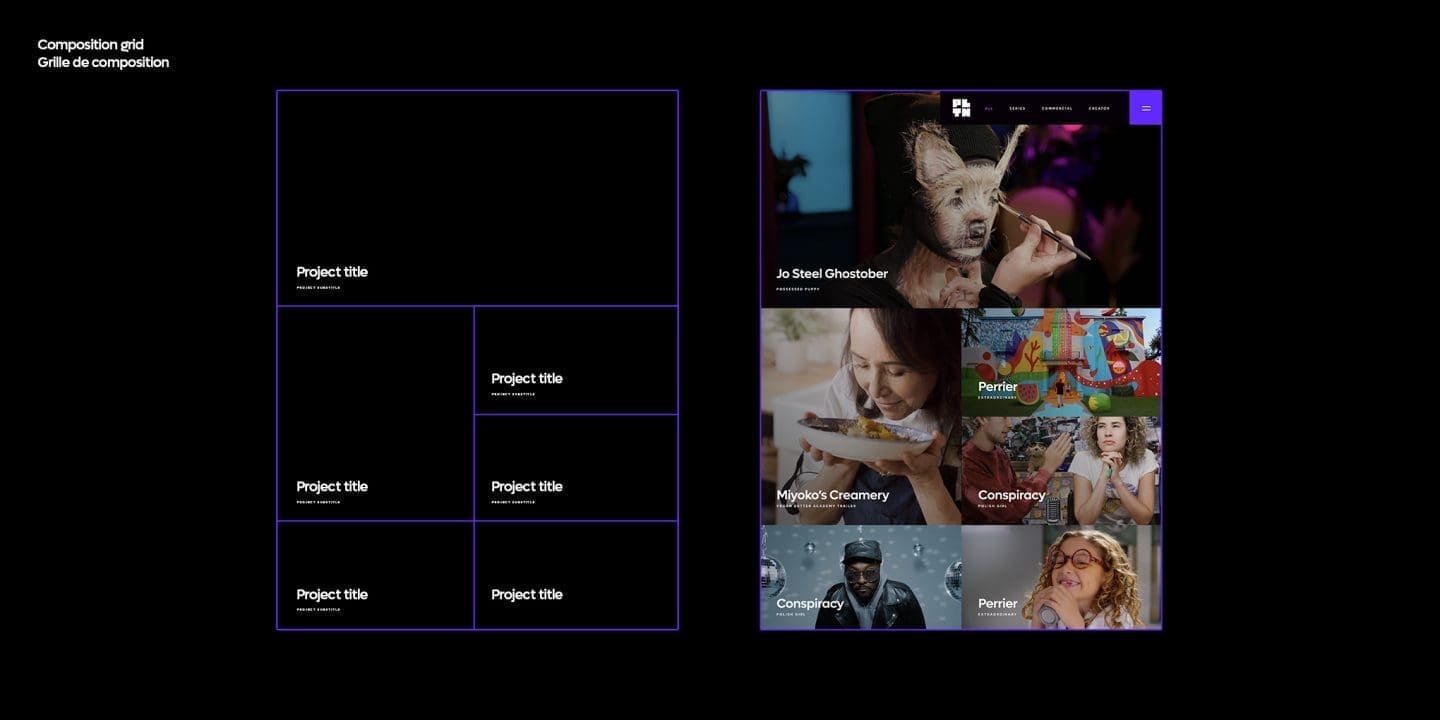 UX/UI design
PLTN's universe is entirely black, with contrasting purple elements. The website comes alive with animated shapes and graphics that pop up and move, notably through hover effects. The quality of the studio's videos is highlighted by the website's structure, forming a coherent whole with an overall dynamic.
The website's modularity and interactive animations adapt to all its forms. The website achieves a feat in terms of responsiveness through whatever devices. Furthermore, the loading speed of the videos is excellent, given their level of quality.
Client's Feedback
The MOJO team went above and beyond to bring our vision to life! They captured the essence of our brand and delivered a visually stunning and user-friendly website that exceeded our expectations. Their positive attitude, attention to detail, and passion for their work made them a joy to collaborate with. I highly recommend MOJO Agency to anyone looking for a creative partner.