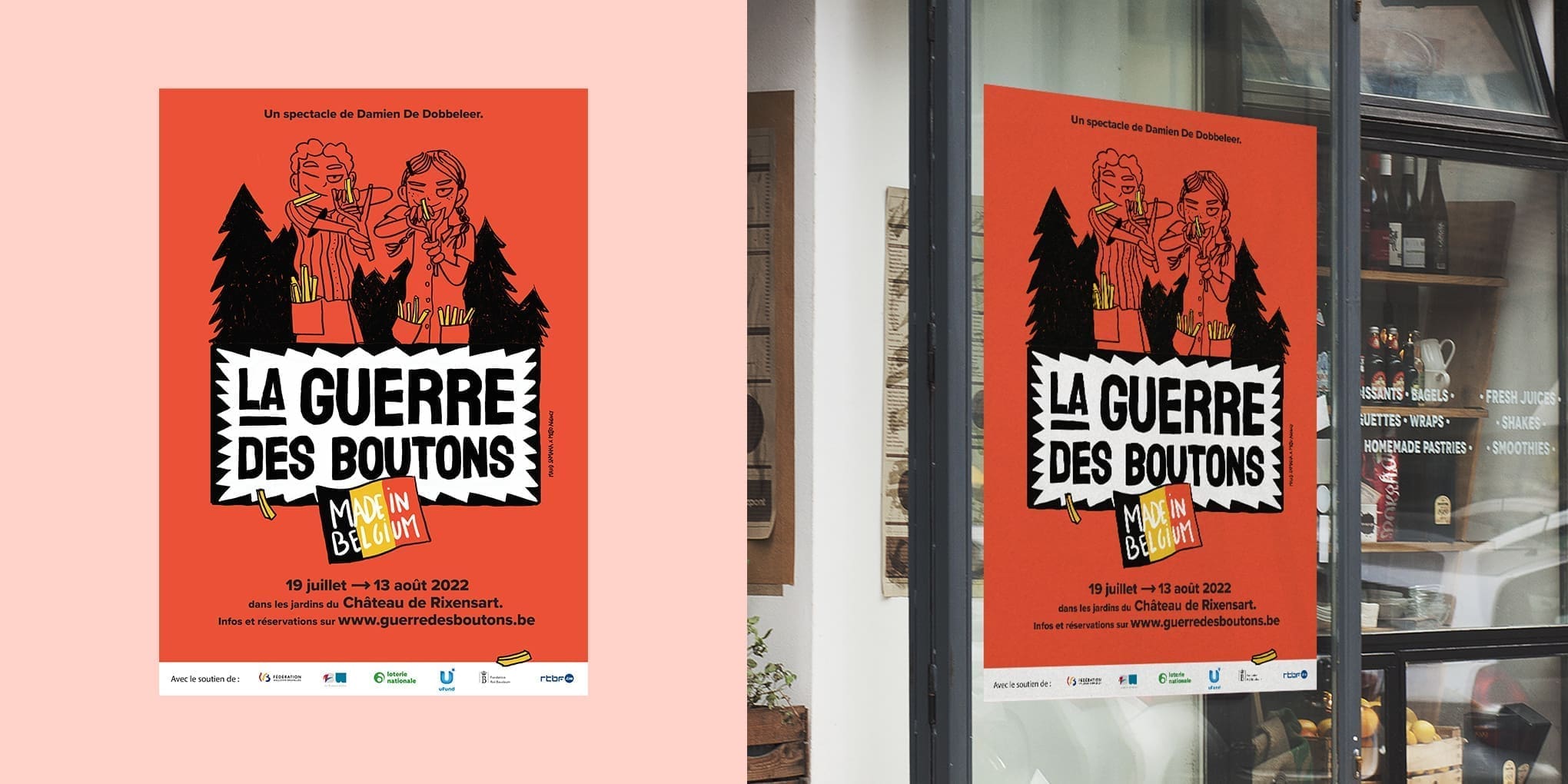 Introduction
Develop the visual identity and promote an intergenerational event
Damien De Dobbeleer, producer and director, has taken on the challenge of adapting Louis Pergaud's classic novel La Guerre des boutons (The War of the Buttons) by transposing it to a Belgian context! Through an immersive show, more than twenty young actors reappropriate the legendary lines to recreate the battle between the Walloons and the Flemish that has been going on for several years.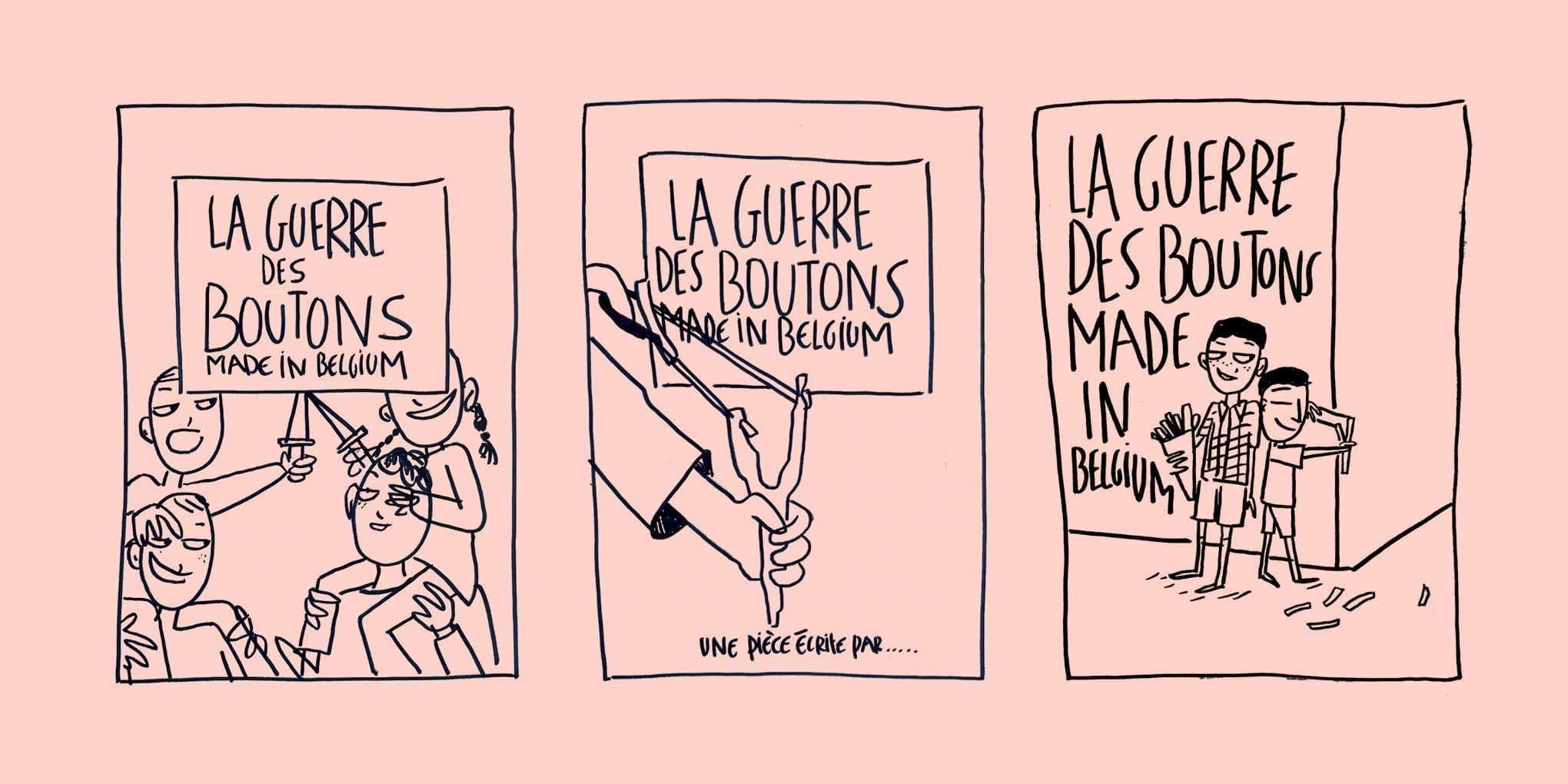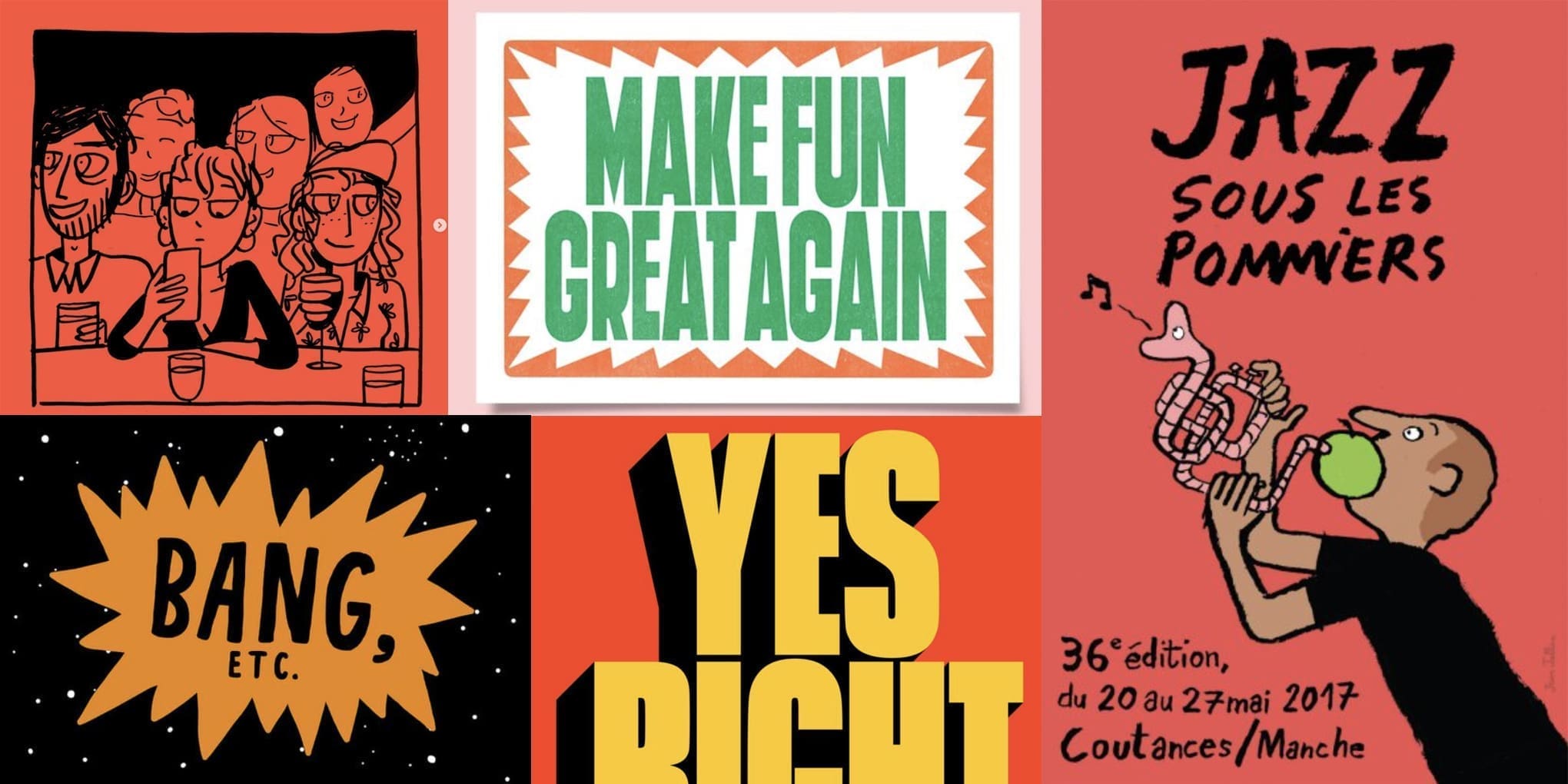 Challenge
Create a universe mixing ancient and contemporary and ensure the media coverage of the spectacle
Our team of communication experts was in charge of creating the global visual identity of the show's promotional campaign and of adapting it to a range of print and digital media, including the poster, flyers, visuals for social media posts, and the show's website. A series of illustrations was also produced, following the previously validated artistic direction, in order to offer a strong and unique visual universe to the play.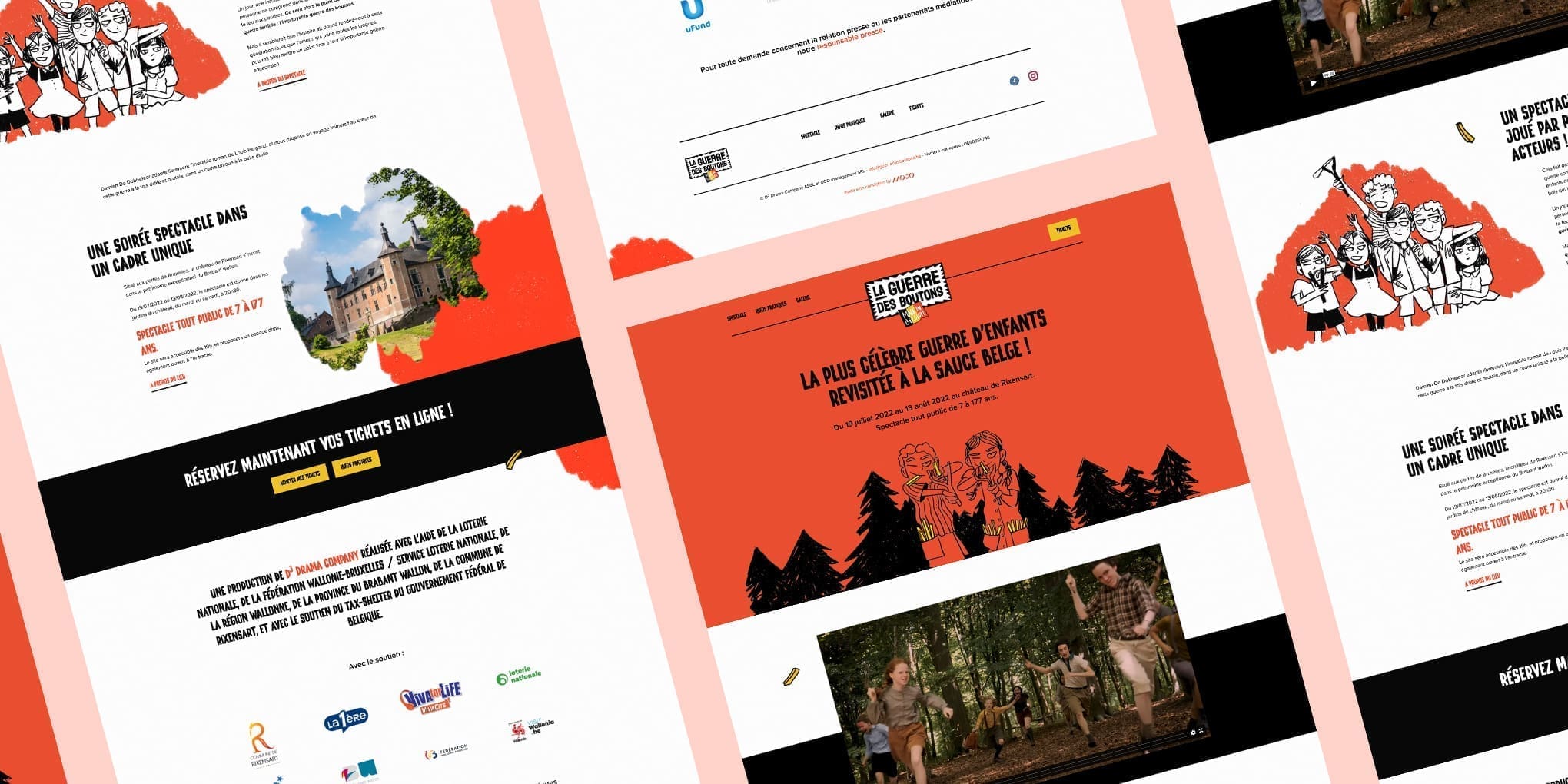 On the other hand, our team of press officers imagined and implemented the press relations strategy for the event in order to ensure optimal media coverage – both in the French and Dutch media – including: the realization of a targeted press listing, the writing of a press release, the sending of a personalized press kit to the journalists, the follow-up of the press monitoring, and the creation of a press review. The result? More than 16 reports in the national and regional press, including three TV reports on RTBF, LN24 and TV Com!